Each project has a beginning. Sometimes inspiration starts with a new pattern, but our favorite knits always begin with a surprise "I have GOT to have that!" skein. Today's episode includes our favorite ways to pick patterns when you're starting from your stash.
First, Erica and Hannah discuss all the information on yarn labels! Each label has everything you need to know about a yarn if you know how to parse the mysterious lingo. (We've included a label here so you can follow along as we go through each section.)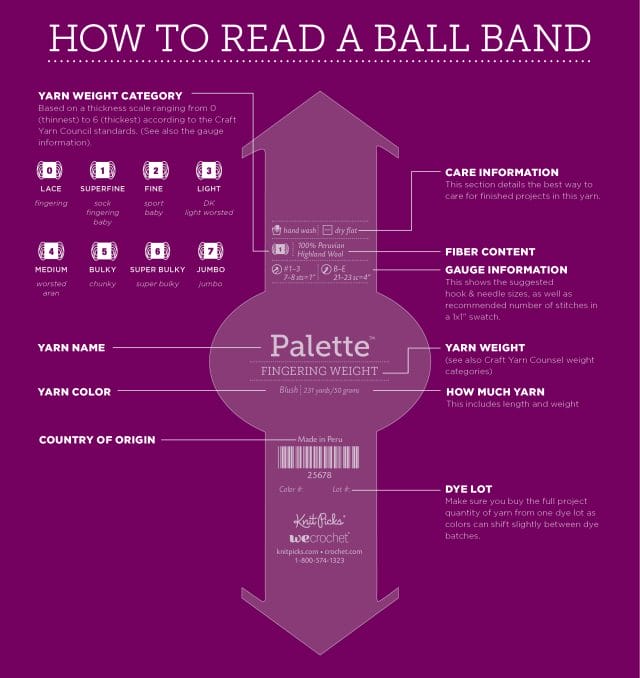 Next, Stacey and Lee share some hot tips and special considerations when you're searching for the perfect project for a specific yarn. Whether you have a single mystery skein or a sweater quantity of yarn, we've got you covered.

Listen to this episode on Apple Podcasts
Mentioned in This Episode:
Comfy
Stroll
Craft Yarn Council Standard Yarn Weight System
Ravelry Standard Yarn weight Guide
Twill
Aloft
Knit Picks Customer Service Team
Yarn Substitution
Ravelry
Lee's Projects and designs
Hawthorne
Holding yarn triple
Cadence Collection
Alpaca Cloud
Comfy Color Mist
Felici
Busting the Stash
Episode Timestamps:
0:00 – Introduction with Hannah
0:53 – How to read a yarn label with Hannah and Erica
17:27 – How to decided what to do with yarn with Stacy and Lee
34:08 – Credits

As always, happy crafting!