Welcome to February, everyone! Fun fact – if you write February out a handful of times, you stop believing it's a real word. Not that I know this from personal experience and have been questioning my ability to spell. ANYWAY, we're here! The days are slowly getting longer, and dare I say it, there are even oh-so-subtle signs of Spring on the horizon.
We hope this month brings you chocolates, flowers, and of course, plenty of yarn. Speaking of yarn, how about a new calendar, eh?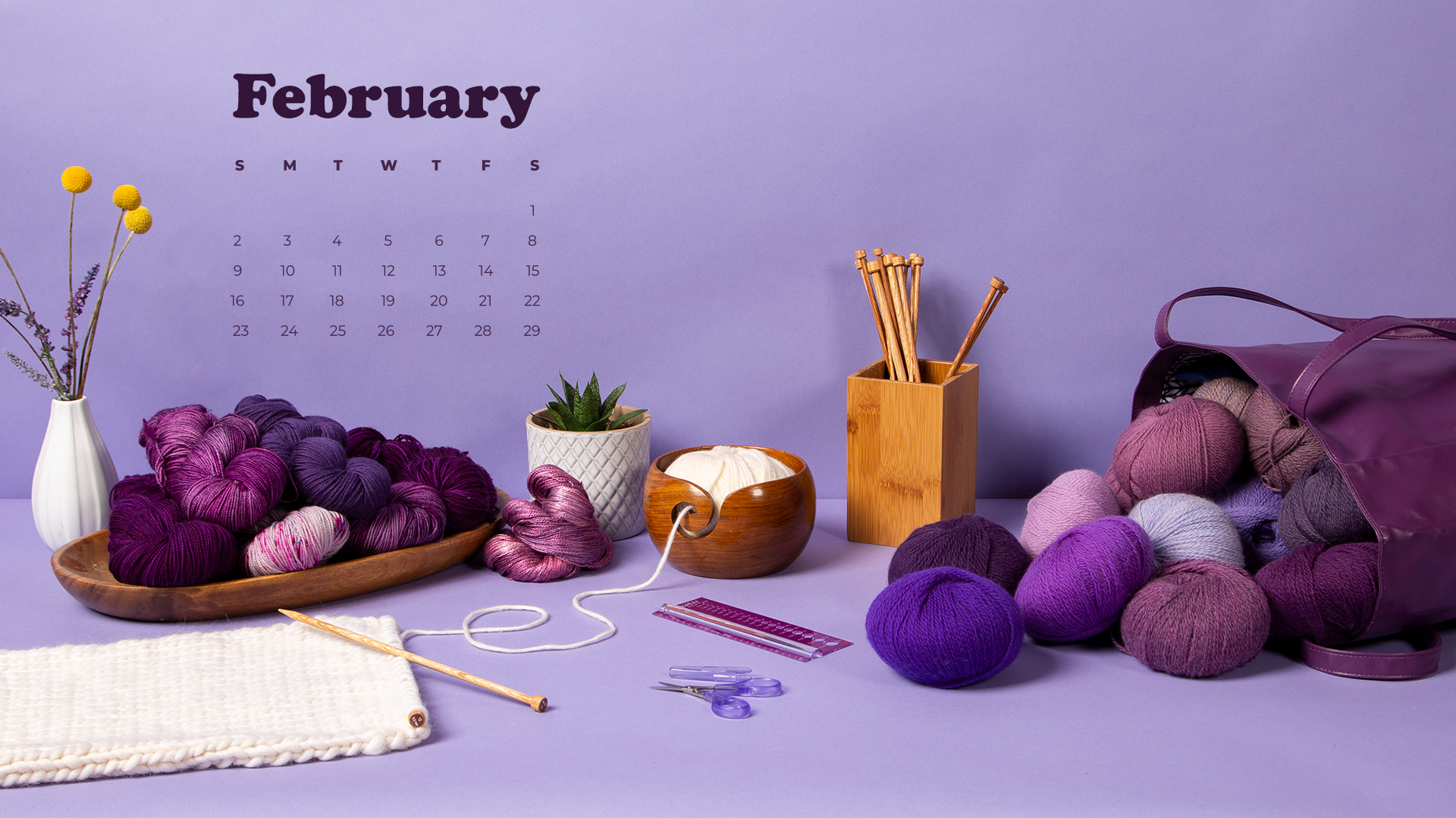 To get the February 2020 calendar background of your choosing (smart phones, tablets, or desktop computers), simply click the applicable device icon below. Enjoy!