Let me start by admitting that this collection was long, LONG overdue. Our lack of doggo-inspired knits was something we lamented on a daily basis around the office. After the success of our feline-friendly 9 Lives Collection, we knew the clock was ticking for us to produce its canine counterpart. I'm beyond excited to announce that wait is over and we can officially introduce you to our newest labor of love, Pawtastic!
While every single pattern in this book gets an A+ in my opinion, there are a few that I can't help but mention. And HEEEERREE they are!
Boston Terrier Socks – Knit in Stroll ( I mean, just look at that face! )

Doxie Love Cardigan – Knit in Palette

Designer: Rebecca Tsai
Her Royal Fluffiness – Knit in Wool of the Andes Sport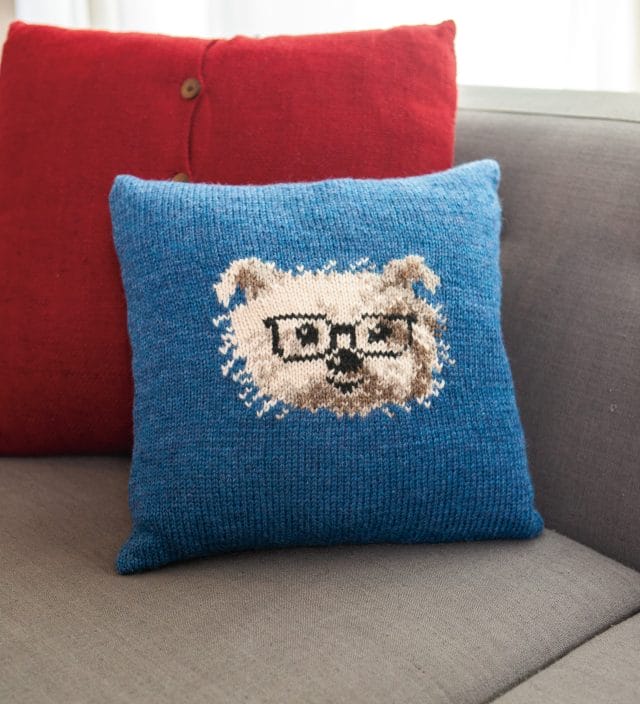 Clever Canine Cushion – Knit in Wool of the Andes Worsted
Bark-a-Loungers – Knit in Swish Bulky & Bare Swish Bulky
Grr Sweater – Last, but certainly not least, show your best friend a little knitted love with this adorable little sweater. Knit in Swish DK (washable!), the pattern offers both a single color and colorwork version.
This collection is dedicated to all the puppers of the world: all shapes, all sizes, all ages, all breeds. We love you to the moon and bark!