Spoiler alert – someone at KP Headquarters is going as a lady cat for Halloween (raises hand).  More specifically, a lady cat who purr-furrs to multitask while styling photo shoots.
In the spirit of all things Halloween, the Knit Picks staff brings to you our list of freaky holiday favorites!
Lee aka NKOTB (New Knitter on the Blog)
I love so much about Halloween! I love that it's a time when a lot of people get crafty who aren't normally crafty; I love seeing creative homemade costumes and decorations! I love black cats and bats. I love silly spooky scary stuff that isn't actually scary. I love adorable little kids in costumes, especially if they are weird or unusual costumes that clearly came out of the mind of a genius tiny person. (My friend's daughter went as a "Science Fairy" when she was around 5, with wings and a lab coat, because why not?) I love the color orange. And I love candy, of course! What's not to love?
Hannah aka Treat Maker Extraordinaire
It's my personal tradition to wake up the day after Halloween with all sorts of great costume ideas that I regret not making and vow to make for next year (a thing that has never actually happened). This year I was going to be Beverly Crusher but then life happened. BUT! I do manage to break out the bakes with the slightest excuse, and Halloween is no different.
First on my list is Smitten Kitchen's Apple Cider Caramels. It's not Halloween without mind-bending quantities of candy so save yourself from yourself and make them from scratch! I find that if I have to stand over a hot pot for what seems like a lifetime, I'm never in the mood to actually eat all those beautiful candy myself once it's all finished. Finally, a way to save some of that candy for the actual trick-or-treaters! Bonus, they are absolutely fabulous and well worth all the stirring.
Second, my all-time favorite treat is Smitten Kitchen's Salted Brown Butter Crispy Treats. One extra step (brown that butter!) elevates this classic to something I love to bring to every party. This is also the treat that gets the most recipe requests and ALWAYS results in a totally empty tray. Trust me, it takes ten whole minutes to make these beauties and you'll be the ultimate dessert destination.
Kate aka Theme Party Fanatic
It's no secret that I am HUGE fan of theme parties.  Give me ALL the Rocky Horror Picture Show dinner parties you got. I will be in heaven. Every good party needs a playlist that sets the mood, and this one I've whipped up is sure to get your party haunted. If you're a brave soul, you can get my Halloween playlist* here!
*probably not for the kiddos
If all that Monster Mashing and Transylvania Twisting leaves your throat feeling bone-dry, try the delightfully frightful Beetlejuice Cocktail. You'll have fun telling your party guests the name of this spirit; just don't say it 3 times in a row!
Daniel aka Ace Bibliophile
As a reader, I've always leaned more towards weird fiction and classic ghost stories than contemporary Stephen King-esque "horror". I'm just as likely to spend my October evenings reading a quick short story as watching a horror movie. Here are a random selection of my favorites for getting creeped out, getting the willies, the heebie jeebies, the shivers, etc.
"Oh, Whistle and I'll Come to You, My Lad" by M.R. James
A great ghost story by a master of the form.
"The Open Door", by Charlotte Riddell
Perhaps the most well known story by one of the most popular authors to come out of the Victorian ghost story bonanza.
"The Voice in the Night", by William Hope Hodgson
Known better for his longer seminal work House on the Borderlands, I really like Hodgson's nautically-themed ghost stories and weird fiction.
"Onion", by Caitlin Kiernan
Fair warning: Kiernan might be the least accessible writer on this list, but if you can plug into her dense language and daring themes, she will get under your skin and blow your mind in disturbing and delightful ways.
"The Willows", by Algernon Blackwood
One of the best by another acknowledged master, this one is often cited as 'the best ghost story I've ever read'.
"Home", by Shirley Jackson
A nice, short alternative to her more well known The Haunting of Hill House
"The Color Out of Space", by H.P. Lovecraft
I actually prefer Lovecraft's work outside of his well-known Cthluhu Mythos and this is one my favorites.
"The Black Cat", by Edgar Allen Poe
Best. Ending. Ever.
Alexis aka resident Film Buff
I actually like to get scared (in a safe environment). Growing up my best friend and I created a version of hide & seek called "Spook Me" (email for details) which either instilled or evolved my love for that adrenaline rush scare. What better way to get that rush now then a horror movie? I prefer the more psychological thriller to gore, however Nightmare on Elm Street (1984) is a classic.
Here are some of my must watch movies when the calendar flips to October. You might need to start a blanket project for something to hide under while watching these.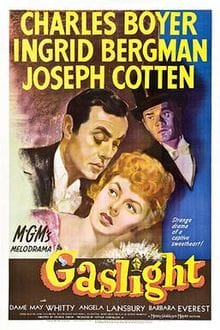 High Scare Factor: The Shining (1980), Poltergeist (1982), It Follows (2014), Carrie (1976), Let the Right One In (2008), Gaslight (1944)
Fun Scare Factor: Cabin in the Woods (2012), Shawn of the Dead (2004), Phantasm (1979), Scream (1996)
Hillary aka the Crafty Queen
While I am not a huge Halloween fan, I LOVE crafting for Autumn! There is something about the colors and pumpkins that make me so happy. Our sister company, Artist's Club, has the cutest resin pumpkins and I have been so inspired to craft with them lately.
Diane made the cutest Autumn themed pumpkin using crackle paint and some add-ons. This pumpkin could be made in an afternoon!
After seeing chalk painted mason jars used as vases on Pinterest, I wanted to recreate the look with a Fall twist!
These pumpkins are so versatile! You can also make them into scarecrows, jack-o-lanterns or paint it with chalkboard paint to make seasonal signs.
Happy Halloween everyone!