"A black cat crossing your path signifies that the animal is going somewhere."
Groucho Marx
We love our animals here and I would say cats are the most popular (just see our 9 Lives collection!). I've always had kitties growing up and black cats were always a favorite. So I was extremely excited when we received the new member of the Scrub-A-Dub club, the adorable free Kitty Dishcloth.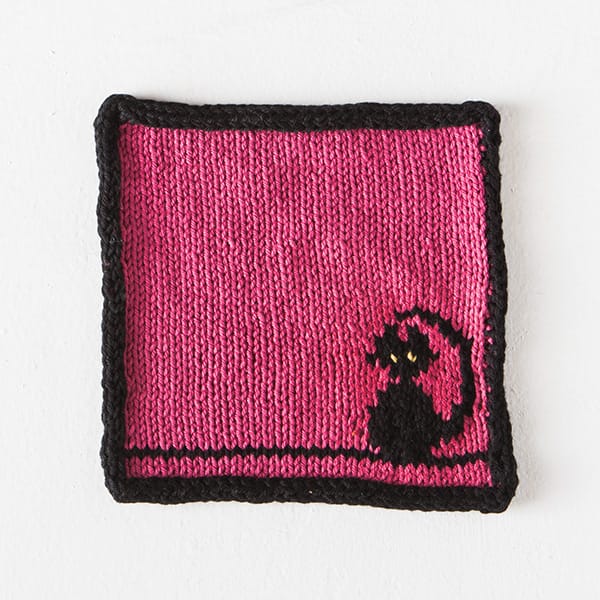 Designed by lovely Violet LeBeaux, this project is perfect for those wanting to try their hand at colorwork. Knit in mostly stockinette, the look is completed with an i-cord border. There are two versions of the pattern, one where the cat's tail curls upwards and one where it curls downwards. The downwards version is slightly more advanced as the cat's tail curls into the I-Cord binding and forms a loop to hang the cloth with. Knit as we did in Dishie Begonia or go full Halloween and knit it up in Clementine! Either way it's an adorable project for all cat lovers.
Be sure to download this great pattern at the links below – and check back here each week to see the club pattern.