"I am a little obsessed with stripes." – Emilia Wickstead
We're all about stripes this week – first with the release of new Felici colors, now with newest addition to the Scub-A-Dub Club! The free Chevron Tile Dishcloth  pattern will appeal to all who loves stripes – and interesting project construction.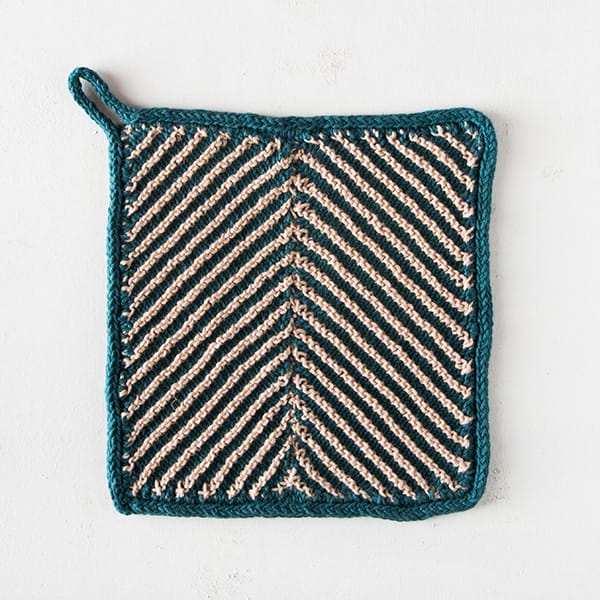 Designed by Courtney Spainhower, this square is made up of two pieces seamed together to get that nice chevron wave. Each piece is knit on the bias (sideways), alternating garter stitch with stockinette. Completing the look is an I-cord edging that ends in a hook to hang your dishcloth to dry. Knit in CotLin, you'll love working on this project as much as using it.
Be sure to download this lovely pattern at the links below – and check back here each week to see the club pattern.