"Dear old world…You are very lovely, and I am glad to be alive in you."

-Lucy Maud Montgomery
It seems a little trite to "celebrate" Earth one day out of the year. While I'd like to think of it more as an everyday conscientious kinda thing,  we might as well join in the festivities, albeit a day late, and take a little time to shed light on ways you can make your fiber related pursuits as earth-friendly as possible.
If you've been on our site within the last year or so (and we would wager that you have), you probably have noticed our ever-expanding selection of Bare Yarns. With a range of fibers and yarn weights to choose from, there is something for every indie dyer to put their personal spin on! Sturdy highland wools, Cashmere, baby Alpaca, silk blends, Merino, and even unprocessed roving for all you die hard spinners. Looking for 100% organic cotton yarns? We have those, too!
If you decide to go the DIY (or dye-it-yourself) route and come up with your own colorways, you're going to need some supplies. A great place to start is with a proper reference book, something to help guide you from start to finish. Here are two books I would recommend. Each does a fantastic job of outlining the how-to's of using natural dyes.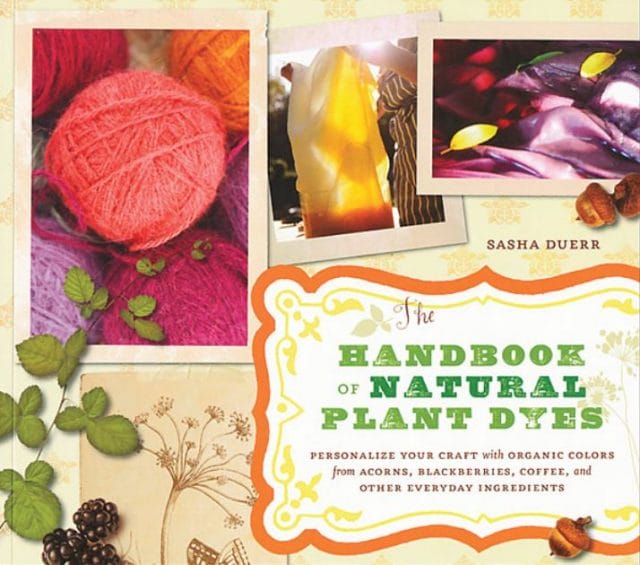 To save time (and in some cases, your sanity), you may want to start your process with color bases that are alread made for you, like the Greener Shades Acid Dye Kit or one of the 27 shades of Jacquard Acid Yarn Dyes. Take the plunge and create your own perfect palette, whether you strive to achieve speckling, striping, or just your own chromatic masterpiece. Grab a good pair of rubber gloves, an old t-shirt to wear, and a stash of rags nearby to clean up any spills (the DIY lifestyle can be so rewarding, but SO messy)  Happy DIYing!
Psst! Don't forget to take grab your FREE Knit Picks exclusive mug or tote bag as part of our Earth Day promo. Click here to see the details.