Mother's Day in the US is coming up quick! If you are at a loss at what you should do to celebrate the mom in your life, we have a few suggestions.
First of all, if your mother is a crafter, yarn always makes a perfect gift. Right now, we're having a huge wool sale – save up to 30% off of over 700 yarns! Put together a bouquet of some of her favorite colors and we promise it'll make her smile. My mother simply loves shades of pinks and purples so these colors of Palette – Lady Slipper, Fuchsia, and Lantana – would be a perfect gift for her. Best of all, they are all on sale!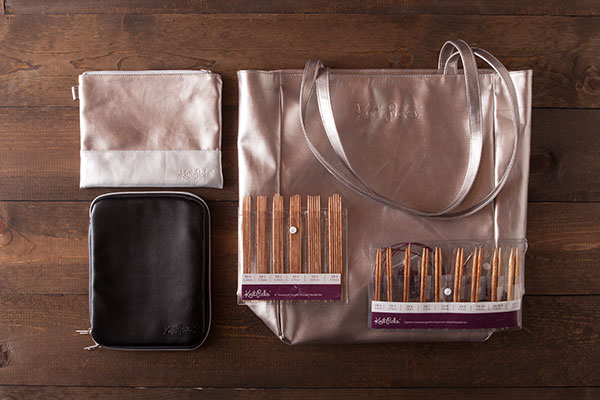 If mom is more in need of some crafting tools, we would recommend one of our curated kits – such as this blingin' Sunstruck Accessories Kit. You'll get a full set of our gorgeous Sunstruck Interchangeable and DPNs sets, plus our Everyday Tote and Colorblocked Zippered Pouch in Champagne and Interchangeable Needle Case in Black. You'll save 20% when purchasing it all together and mom will be able to take her yarny supplies anywhere in style.
But not everyone's mother is a yarn crafter so a nice way to show your love is making a handmade gift for her. With our huge selection of patterns, there's something that is sure to be perfect. For instance, Joyce Fassbender's  Fonse Shawlette is light and lovely and a wonderful project to make as a gift. Using one skein of our new Stroll Gradient, this colorful project looks so impressive, but only you will know how quickly it knits up. Best of all, the pattern is free!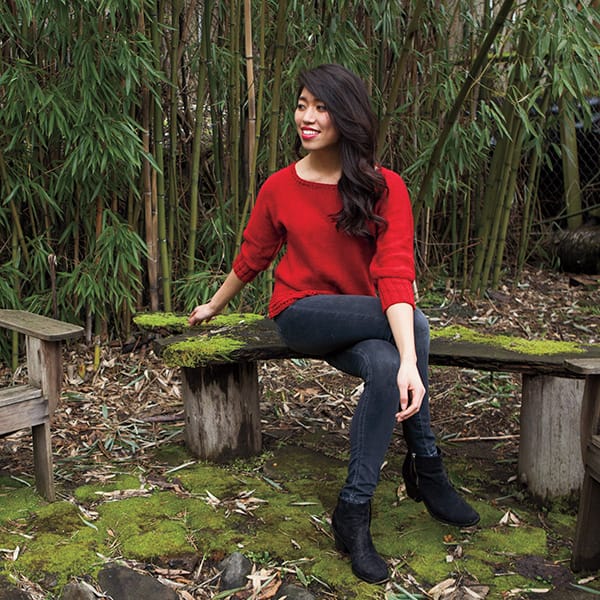 Springtime tees are just the ticket for a quick gift and look great on everyone. Tian Connaughton's Covell Tee features a relaxed fit with a scoop neck and generous dolman-style sleeves. It's knit up in CotLin, so it's a lightweight fabric that will be comfortable for spring days and even summer nights. The pattern is $4.99 or pick up our springtime collection Flourish on sale for more warm weather gift ideas.
Finally, for those last minute gift crafters, you can always make a sweet and delightful present with our huge selection of dishcloth and washcloth patterns . Knit or crochet a few up in her favorite colors, pair with pampering products (such as Love + Leche Lotion Bars!) and you'll have a gift that will last much longer than flowers and chocolate.
Mother's Day (in the US at least) is May 14th so you only have about 2 weeks to find the perfect gift to celebrate the mother in your life. We hope these suggestions will help you out – and leave your ideas in the comments below!