We've had a long and wet spring here in the Pacific NW, which means lots of knitting time! Here's a staff project round up of our latest works in progress.
Hannah knit this swoon-worthy Half Moon Summer Shawl in Paragon, which blocked so beautifully!
Alexis is working on an adorable baby blanket for her new little friend, Casper. The free Easy Stripes blanket pattern creates a striking on-the-bias look, and when knit in Brava Worsted, the project cost is a delightful $11.94!
Daniel is well on his way to fulfilling his New Year's resolution (we won't talk about mine … ahem) by knitting his first pair of socks! He followed the free Go Your Own Way sock pattern, knitting them in Hawthorne Fingering in Forest Park. For a little extra panache, he added mirrored one by one cables.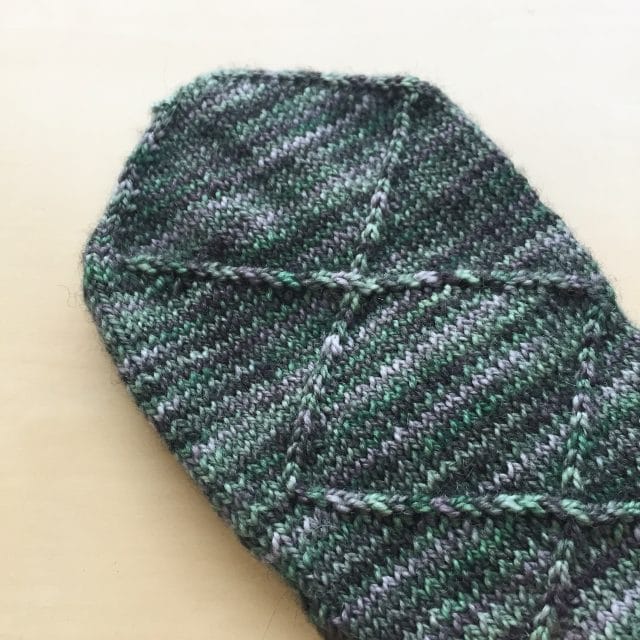 I'm knitting a simple garter stitch baby blanket (though I swore I would only crochet blankets!) in Mighty Stitch Worsted held double. I am majorly crushing on the marl look right now!
What projects are you working on? We would love to hear about them!