We don't know about you, but around here we LIVE for fall. Not only does the weather turn crisp, but we can finally wear (and show off) all the cozy things we've been working on all summer. If you're looking for new projects to start or just want to indulge in a little early fall inspiration, read on!
40% off ALL Books!
It's scientifically proven that you can NEVER have too many books. Especially if they are in any way craft related. *wink*
Click here to start adding to your library!
Cable Couture Collection
Full of stark geometric lines, soft color gradients, and bold dimensional textures, the 9 projects that await you in Cable Couture seek to redefine the craft of cable knitting.
The Game Theory features a loose gauge checkerboard pattern that is both contemporary in its design and über-comfortable in its oversized fit.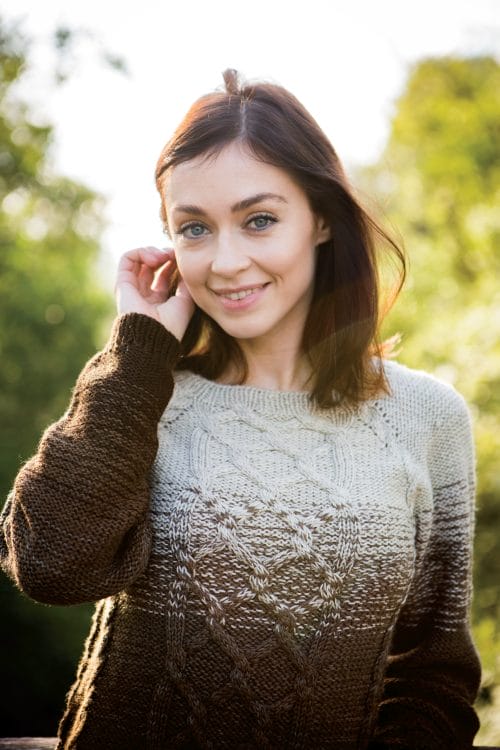 If you love a solid chunky cable and a solid color gradient, then take a gander at the Allotrope, a real beauty of a sweater, knit with Stroll Sock yarn being held double.
Flaunt Collection
Come to the bulky side, with the larger-than-life wardrobe transforming pieces of our Flaunt Collection.
Let the lofty stitches of the Wicker Park Scarf, knit in Tuff Puff, keep you warm on your harrowing morning commute.
The Weft Wrap, knit in Wool of the Andes Superwash Bulky weight yarn, is just the ticket for those days when you need to feel wrapped up in warmth from head to toe.
Happy fall y'all!