Even though fall is just around the corner, we're more than a little excited to debut an abundance of new colors of some of our favorite cotton yarns for all of you cool cotton lovers. We're also ecstatic to introduce our first-ever faux-fur yarn, Fable Fur! It's an ultra-plush premium acrylic yarn that is destined to add an extra-touch of softness to your cold-weather knits. The cozy possibilities are practically endless!
Given that the temps are about to start dropping in the Northern Hemisphere, we naturally couldn't help but to create two new collections that are fit to serve you well throughout the colder months—one a modern take on traditional gansey sweaters and the other a comprehensive pattern collection and reference guide to the intricate art of colorwork knitting.
Sound good? Then read on!
New Yarn: Fable Fur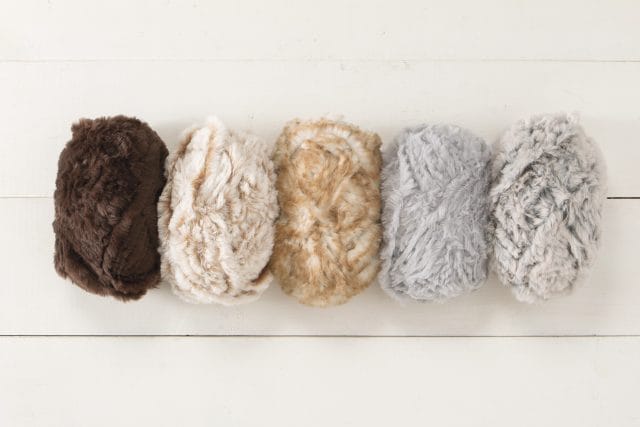 A luxuriously soft faux-fur effect yarn, Fable Fur is perfect for bringing a touch of elegance and snuggly softness to your latest projects. Add a stylish trim to your next accessory, or knit up a gorgeous wrap or afghan exclusively in this premium, 100% polyester yarn. What makes it premium? This grade of polyester holds it's shape well and doesn't shrink. Projects will work up fast at this super bulky weight, so you'll have a menagerie of cozy accessories and home décor projects in no time!
---
Throwback! Hawthorne Sock Lab
Inspired by a nostalgic fever dream, this trio of limited-edition Hawthorne Sock Lab colorways are sure to transport you back to the days of watching after-school specials and microwaving pizza rolls. Created on our bestselling machine washable sock yarn base, these handpainted yarns are perfect for adding a retro vibe to your sock drawer or for making ultra-hip accessories
---
New Andean Treasure Colors
Love our beautiful heathered Andean Treasure yarns? Then you are sure to love the 8 modern colors we just added! The softness is irresistible—count the number of hugs you get when wearing a sweater made with Andean Treasure vs. other sweaters, and this one will win, hands down! Excellent for items that are worn close to you—scarves, vests, legwarmers, pullovers, even the humble pair of mittens.
---
New Comfy Color Mist Colors
We rounded out our previously pastel-centric line of Comfy Color Mist with 7 new vivid colors! Made with the popular Comfy Worsted base, acrylic microfiber gives elasticity to this lightweight, long wearing, machine washable yarn. Good for warm weather knits of all kinds, you'll find it especially great for children's clothing and baby blankets that need an extra misting of color.

---
New Comfy Colors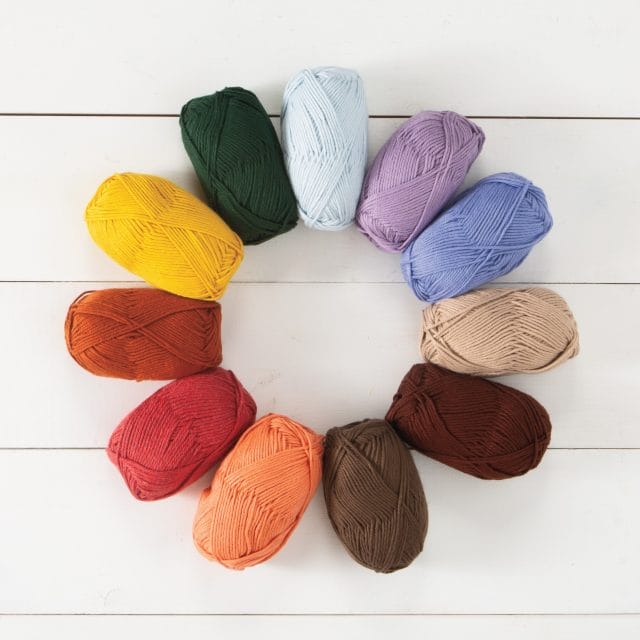 Enjoy 4 new colors of fingering and 11 new of colors of our worsted weight of Comfy yarns! Soft, machine washable, and lightweight, this Pima cotton and acrylic blend fiber is the ultimate solution for easy care and warm weather knitting. Did we mention it has excellent stitch definition, too?

---
New Biggo Colors
We have 7 new autumn-inspired colors of our Biggo yarns for you to enjoy, just in time for sweater weather! Biggo is a bulky weight 50% Superwash Merino Wool, 50% Nylon blend yarn that is well suited for cozy & oversized easy care garments and accessories.
---
New Billow Colors
Billow is all about creature comforts: oversized cowls and wraps, lazy weekend pullovers, and cozy blankets that hug you back. Eight plies of super soft pima cotton create a thick and thin texture for a feel that is both rustic and modern all at once. Plus, now there are 7 new colors for you to explore!
---
New Pattern Collection: Form & Function
Ganseys (or guernseys) were originally knit for hardworking fishermen to wear at sea; they were traditionally made with tightly spun wool, and the resulting garments were dense and almost waterproof. Today we can take these historical garments as inspiration for wearable, fun-to-knit, beautifully textured pullovers. Featuring cables and/or textural stitch patterns using just knit and purl stitches, the assortment of sweater patterns in Form & Function: A Modern Gansey Collection showcase a variety of construction techniques and styles, something for every modern knitter.
---
New Pattern Collection: Spectrum
Our Palette yarn was designed for colorwork, and this colorful collection was designed for Palette! Spectrum: A Colorwork Collection in Palette begins with an intro to color theory and some stranded colorwork tutorials, plus an introductory pattern that doesn't even use stranding. Several small and simple projects provided are perfect for trying your hand at stranded knitting for the first time. From there, the patterns in this collection become larger and more complex. Pick and choose patterns you love, or work through this book beginning to end. You'll find yourself getting more confident as you go, and by the end you'll be picking and throwing multiple colors like a knitting pro!
---
New Tools & Accessories
Things you can never have too many of: skeins of yarn, puppy & kitten cuddles, and super-cute enamel pins. Pro Tip: Start making room on your favorite denim jacket now so you'll be ready when your fresh batch of pins shows up!
Complicated patterns weighing you down? Stay on track of your trickiest stitches with our new, colorful enamel stitch markers.
It's the 10th anniversary of this very special, limited edition scent inspired by all things Ravelry! Unleash comes in an 8 oz. bottle and is a lightly sweet, fruity, and spicy scent that will leave all of your woolen wonders smelling fabulously. Plus, Ravelry receives $1 of the proceeds from each bottle sold!
---
FREE PATTERN – Benka Cowl
The Benka Cowl alternates between a veritable sampler of colorwork patterns and solid blocks of stockinette stitch, with 3 options for a colorfully customized finished knit.
---
FREE PATTERN – Ephemeral Cowl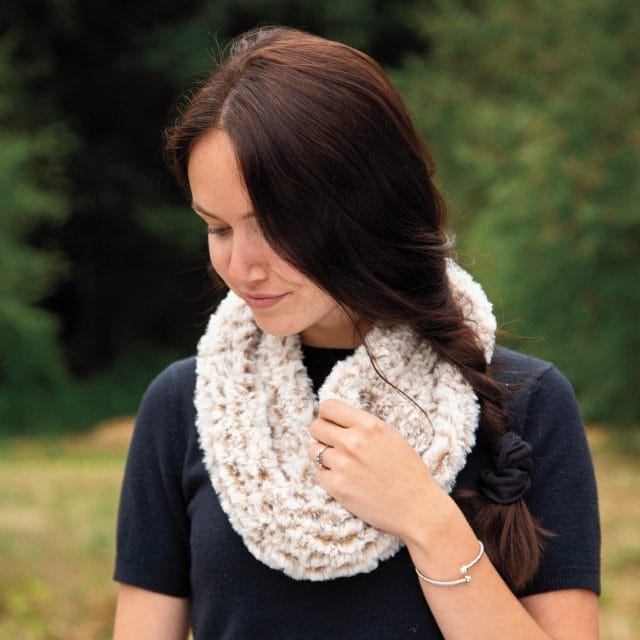 Knit in new Fable Fur yarn, the Ephemeral Cowl knits up SUPER quick, making it an easy afternoon project ideal for gifting during the upcoming holiday season.
---
FREE PATTERN – Magic Ribbon Blanket
Our latest free pattern featuring our Brava Mini Packs, the Magic Ribbon Blanket is a unique pieced, 15-block Garter Stitch blanket consisting of five sets of three identical blocks.
---
40% off All Books
Last, but not least, it's time for another book sale. Save 40% on every single book on the site! The sale runs through 10/8/19 and ends at 11:59pm PT.
---