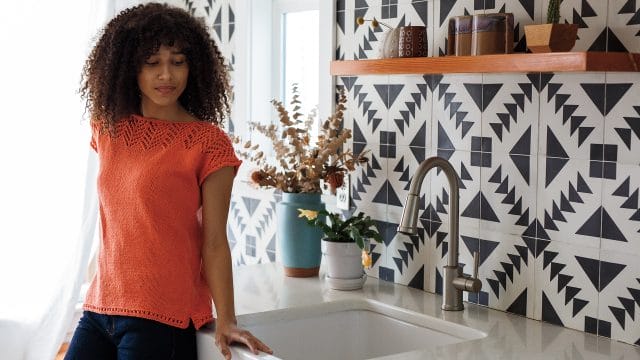 Here in the Pacific Northwest we've had our first burst of warm weather and we've decided it's high time we talk about warm weather knitting. Whether you're thinking of garments to WEAR or projects to MAKE during our upcoming heatwaves, we've got you covered. Listen along as we talk about the ins and outs of our favorite knitting season: SUMMER!
First up, Stacey and Hannah share their favorite projects. We'll get you thinking about your own knitting queue and wardrobe. And if you're wondering if summer is blanket-knitting season, the answer is YES! Modular blankets are easy to knit in small sections while sitting in the sun, and then pieced together in the cool evenings. Stay tuned for more tips and tricks.
Next, Lee and Erica do a deep dive on plant fiber yarns. From cotton to linen and everything in between, you'll learn about the ins and outs of each fiber and their blends. If you've never dipped into the world of plant fibers, this episode is for you!
Mentioned in this Episode:
Hawthorne yarn
Sock Yarn Shawls Collection eBook
Stratosphere
Everyday Wraps eBook: Colorful Knitted Shawls
Hue Shift Afghan Pattern
Cotlin yarn
Equinox Collection
Cascades Tee
Cotlin Reflections
Comfy
Lunch Bag Pattern
Market Bag Pattern
Dishie Yarn
Stroll Sock Lab – Aquarium Edition
Hawthorne Sock Lab – Scoops Edition
Dishie Twist Yarn
Curio #10
Shine Yarn
Simply Cotton Organic Sport Yarn
Snuggle Puff Yarn
Billow Yarn
Lindy Chain
Orchid Blossom Stole
Timestamps:
0:00 The Introduction with Hannah
1:07 Hannah and Stacy chat warm weather knits
18:02 Erica and Lee chat plant-fiber yarns
37:17 Credits