It's new collection time! Pathways is a book (and eBook) of garments and accessories with squishable, texture-tastic stitch patterns.
Perfect for cozy autumn knitting, with tea and a movie, these designs are mostly made up of simple knits and purls so they can be speedily stitched.
Let's take a look at some of these cuddly sweaters…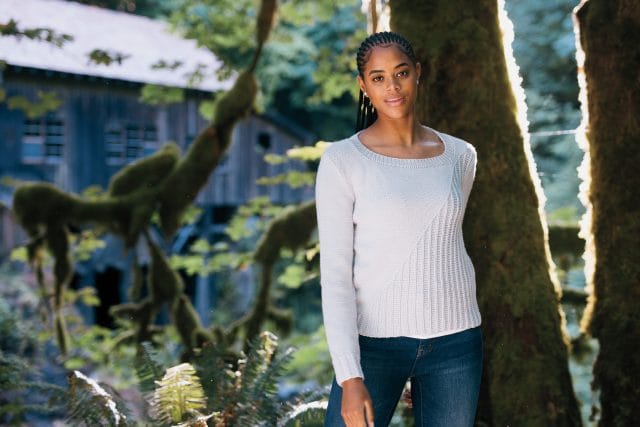 Click over to the website to find details about each one.
Are we helping you get excited about sweater season yet?!
This book of wearable garments features several pullovers with drop sleeves, but there's also set-in sleeves, raglan shaping, saddle shoulders, bottom up and top down constructions, traditional shaping, and modern silhouettes! Something for everyone!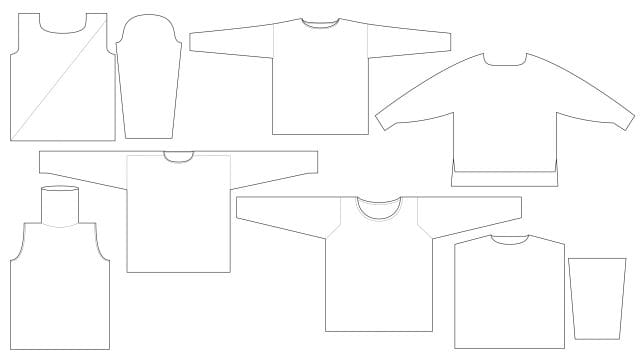 This collection is our most size-inclusive yet! Each garment's bust measurement goes up to at least 62 inches, and we've broken the pattern sizes into two sets of parentheses to help keep track of the extended size range.
You can find schematics with complete measurements at the end of the photos on each pattern's webpage, so you can be sure you're happy with the measurements offered before committing to buying a pattern! (This is true for our last several collections, by the way.)
Oh but wait, there's more to Pathways than just garments! This collection also features three fun, simple, textured hats:
And there's also a pair of cozy mittens and a fun slip-stitch patterned cowl!
We are in love with this new book — we hope you like it as much as we do!