This month you can get our gorgeous Gloss yarn at 20% off! This yarn (available in DK, Fingering, and Lace weights) combines the dreaminess of 70% Merino wool with the sleekness of 30% Silk into one very plush fiber blend. This gives Gloss an ideal gentleness for your projects made to be worn next-to-skin.
Are we talking colors? This yarn is vibrant! Gloss really takes in the dye, which allows for a rich and robust palette; bringing a vivid flare of color to your colorwork projects!
Fitted pullovers, elegant cardigans, and remarkable wraps are all made a dazzling reality with Gloss DK Yarn, while brilliantly-colored handknit socks and wonderfully-draping shawls practically beg to be knit with Gloss Fingering and Gloss Lace yarns!
With this sale, you might find yourself overwhelmed wondering: "How do I narrow down this fabulous array of options??" so I've listed out a few patterns that I think work well with Gloss in each of its yarn weights.
Jayashri Pullover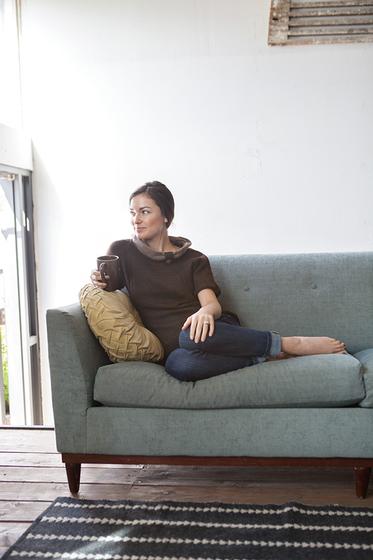 Featuring: Gloss DK Yarn
Sweet and modern the Jayashri is a short-sleeved pullover perfect for the late days of spring! Featuring a wide standing collar with a pleat and button tab, the main body of this pullover is worked in the always-classy stockinette stitch.
Mayim Cardigan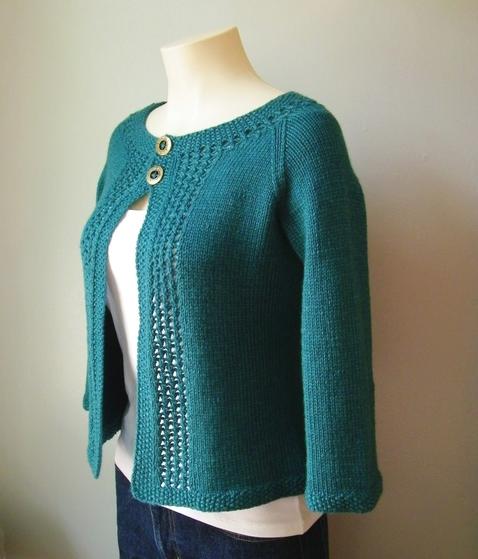 Featuring: Gloss DK Yarn
Oh, my my! Those lace panels! The Mayim Cardigan is crafted in a bottom-up raglan-style, so the seed stitch edgings are all knitted along with the body. The lace sections are an easy-to-memorize 4-row pattern, and the graceful neckline is shaped using short rows, making this piece a fun compliment for a knitter with an intermediate skillset.
Wearable Waves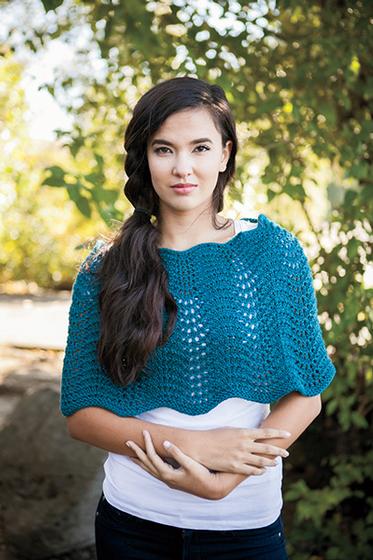 Featuring: Gloss DK Yarn
This intermediate lace knit emulates the ebb and flow of the sea as it wraps your shoulders to keep the brisk spring breeze at bay. The scalloped hem and neckline follow the lapping of the waves as they undulate around the garment, bringing out the lovely colors in this Gloss DK yarn.
Cathedral Arches Socks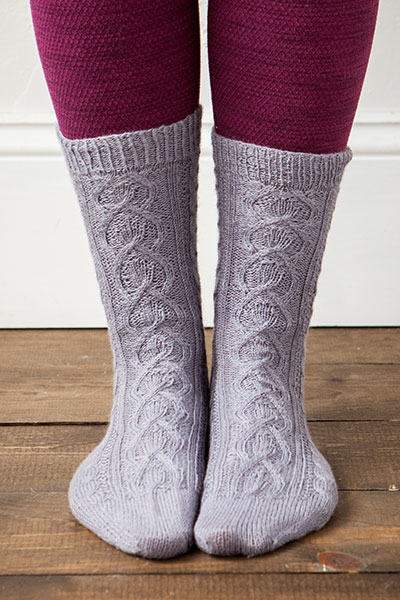 Featuring: Gloss Fingering Yarn
Beautiful cabling combines with the shimmering luster of Gloss Fingering yarn to do justice to the soaring Gothic arches that gives these socks their name. Featured in our new pattern book Splendid Soles, these socks find the perfect balance between ornateness and wearability that make them the cutest socks that go with anything!
Emperatriz Shawl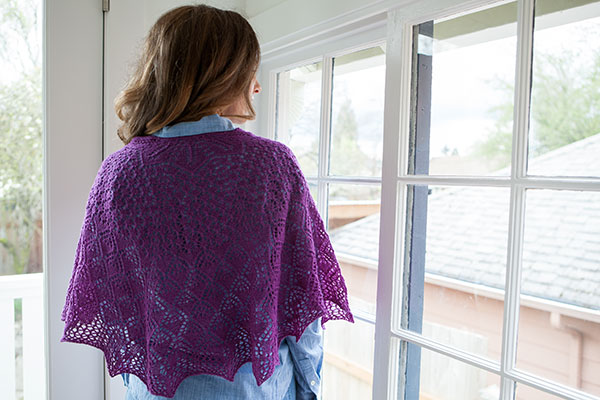 Featuring: Gloss Lace Yarn
I'm obsessed with this advanced lace knit. The only thing more satisfying than crafting a intricate knit piece is getting to wear it, and with this shawl you can be sure the stunning details will take center stage. The energetic purple of the Bordeaux-colored Gloss Lace Weight Yarn compliments this sophisticated, traditional lace design and makes it pop over almost anything!
I suggest you head over now to get some of this luxurious Merino-silk yarn blend while it's still on sale and get your needles moving!