Our staff is passionate about knitting, but there is always some project waiting in our queues that we'd love to have the time or skills to make.
You're invited to post a comment below and share your own dream projects with us, too. We'd love to see what you aspire to accomplish!
Here are some of the knitting dream projects that we'd like to pursue.
Kate, Administrative Assistant
Gradience Shawl in Stroll Gradient

My goal is to knit my first shawl before the beginning of summer. What I love about the Gradience Shawl is the opportunity to use a brilliant pop of color to accentuate the geometric lines of the piece. The basic lace technique required to make this shawl will be a great test of my ever-developing skills as a knitter. Hopefully, by June I will be frolicking on the coast in my very own Gradience Shawl, feeling accomplished and winning at life!
Hillary, Graphic Designer
Castleton Scarf in Wool of the Andes Bulky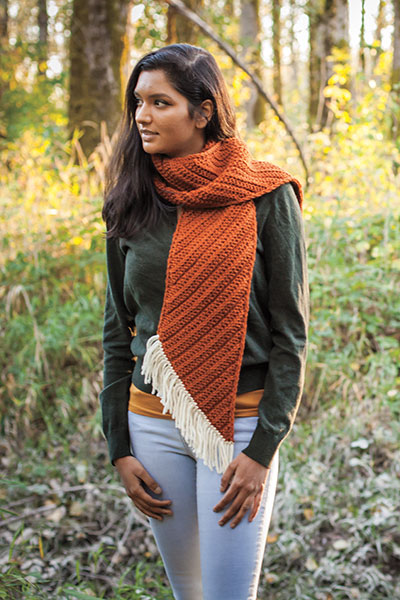 I have only used basic knit stitches to make simple cowls and hats. I think this is a great next project for me to learn some new stitches and techniques. I love the diagonal edges and fun fringe. What also draws me to this project is the wearability. It is warm but not too bulky and will match plenty of my favorite Winter outfits.
Allison, Administrative Assistant
The Mighty Rainbow Blanket in Mighty Stitch Worsted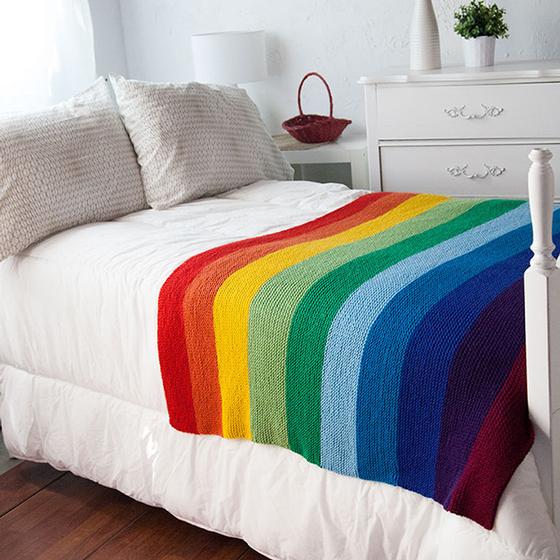 I am a terrified, but ridiculously excited beginning knitter who's got the knit stitch down, and my next adventure is going to be a variation of The Mighty Rainbow Blanket by Knit Pick's own Alison Backus. My four-year-old niece is wild about rainbows and I'll be using almost all of the colors of our Soft Rainbow Mighty Stitch Sampler and Rainbow Mighty Stitch Sampler together to make what I'm tentatively calling the Mighty Double Rainbow Blanket.
I plan on adding just a little bit more colorwork to transition the colors together (similar to the Crochet Rainbow Blanket seen here, by The Crafty Mummy, which I saw and fell in love with!).
The size of the project makes it feel a little ambitious for a newbie like me, but I've been using some junk yarn to practice my technique on a mini version for my cat Gus and it's going great. I'm hoping that since it's for my adorable niece Juni, that I will have it ready before her 5th birthday in November!!!
Hannah, Catalog Director
Perfect Harmony Shawl in 100% silk Luminance Lace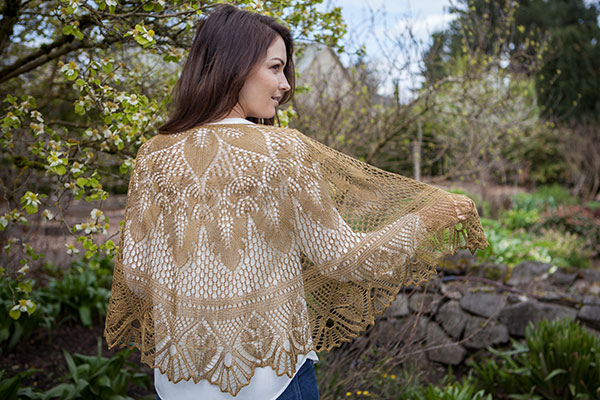 From the moment I laid eyes on the In Perfect Harmony shawl it's held a special "aspirational" space in my queue. I'm not a huge lace knitter (all those charts!) but this shawl has caught my eye and my heart. In addition to the chart intimidation, this beauty is knit in 100% silk Luminance which is a whole other combination of awesome and nerve-wracking. I love the sheen and drape, but there's no illusion about how fine this yarn is.
One day I'll push through the jitters, wind a hank of Luminance and actually tackle this magical unicorn project. Until then, I'll keep it at the top of my Ravelry queue where it will give me a friendly little reminding nudge every time I go through my list.
Daniel, Amazon Director
Eide Pullover in Wool of the Andes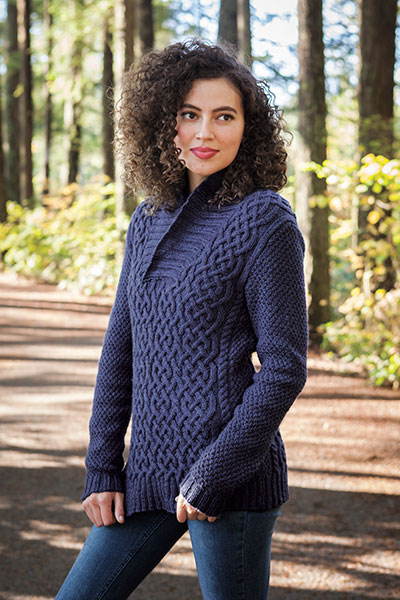 I've been coveting the Eide Pullover since it came out when I first started at Knit Picks. I love a good surplice-style collar, and I really want a cabled sweater, but I am just getting to the point where I feel my sweater knitting should be up to it. I'll probably go for Wool of the Andes in Onyx Heather. Maybe Midnight Heather or Aurora Heather if I'm feeling extravagant.
Stacey, Outreach Director
Chromatic Sweater in Chroma Fingering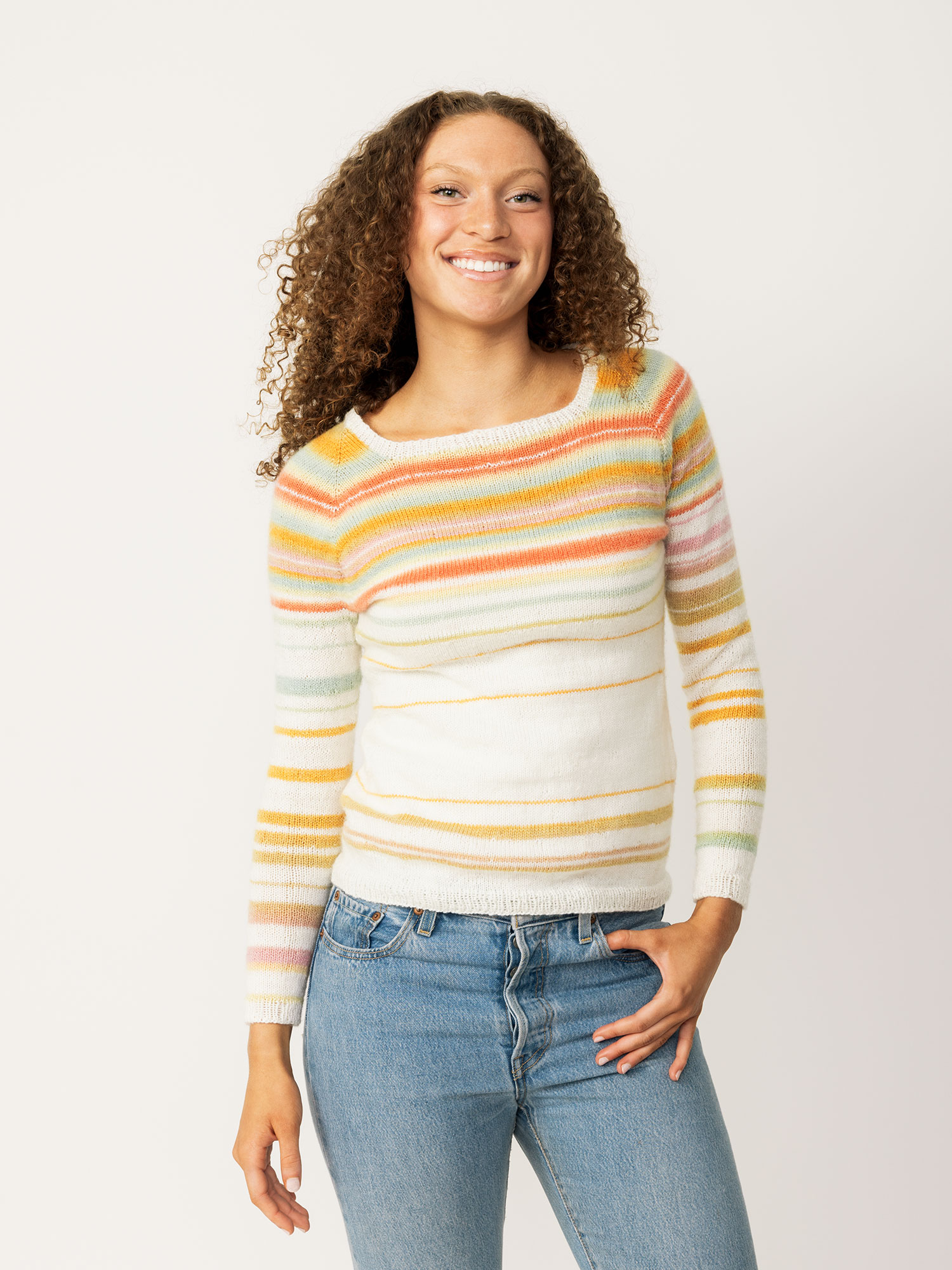 A pattern I've long wanted to tackle is Chromatic Sweater, but a couple of things have stopped me. First, it's in Chroma fingering weight and I have a hard enough time finishing sweaters in larger weight yarns! Second, I can't decide on the colors I want to use – there are way too many options, even more if I opt to substitute my beloved Hawthorne yarn. So I will gaze fondly at this cute stripey sweater and wait for the perfect time to tackle (and finish) this project.
Jennifer, Brand Director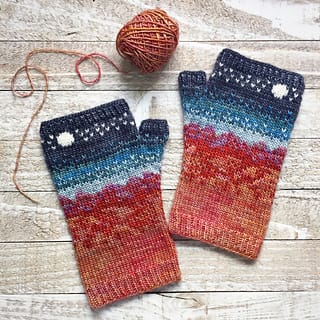 I am a confident beginner, and have yet to try colorwork. I'm dying to make a pair of Wayfarer Mitts, designed by Erica Hauser. (To be honest, I love all of her patterns!) Although I often just jump into the deep end with new techniques, I have decided to hold off on making these until I try a less complicated colorwork project first so I don't frustrate myself!
Brooke, Graphic Designer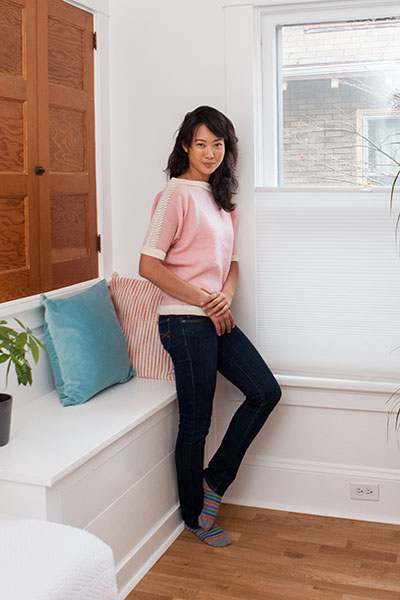 I'm not a super experienced knitter. I'm fabulous at knitting straight flat pieces like scarves or dishcloths, but something complicated like a sweater really intimidates me. I saw the Zig Sweater in Renew (one of our new pattern collections!) and decided I had to dream bigger. With its wide boatneck and big comfy batwing shaped body, this sweater looks like exactly the kind of thing I like to wear when I'm going for a slouchy-but-still-really-cute look. I absolutely adore the lace shoulder panels and think this would be perfect for the breezy springtime weather.
I'm a big fan of how bright and cute the pink and white look together, but I'm not sure how well it goes with the rest of my wardrobe. Since it's knit in Palette yarn, however, I know that I'll be able to find the perfect colors to match anything I'd like when I finally acquire the skills to knit it.  (Currently working on a knitting a little herringbone pouch in Diadem and learning to knit in the round, so I'm getting closer!)