I'm a huge fan of details, especially when it comes to finishing projects. I like good, proper hems, perfectly coordinated buttons, and fine stitching along a steek. Even more than that, though, I love authentic touches. That's why I'm so thrilled that we're carrying authentic Norwegian pewter buttons and clasps and Swedish cotton ribbons from Lilleknappen!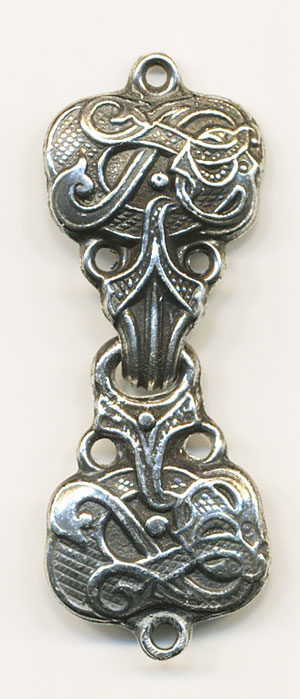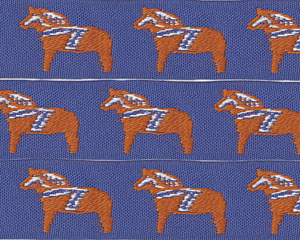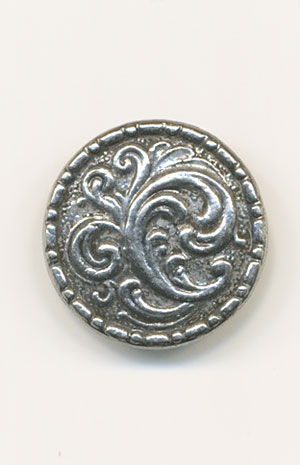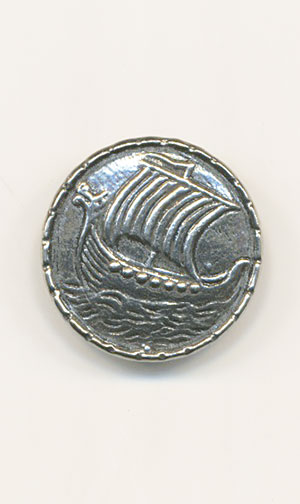 I've been waiting for this day for quite some time, actually. I found Lilleknappen when I was looking for good quality pewter clasps several years ago, and we've finally been able to add their fantastic products to our lineup. That means that the pile of sweaters that have been waiting for trimming can finally be finished! (for two years my favorite Icelandic sweater has been held shut with a safety pin!)
Even better, though, is that you can now add these fantastic finishing touches to your projects as well. There's nothing quite like being able to top off that brand new ski sweater with a gorgeous Norwegian pewter clasp, or reinforcing your steeks with sturdy, colorful Swedish ribbons instead of plain grosgrain. For my sweater, I chose the insanely adorable Sheep ribbon to finish off the raw edges of the steeks around the hood. This ribbon is great because it's wide enough to cover the bulky weight yarn with no trouble.
Because I was just trimming the hood, I only used about a yard and a half; the generous five meter packs of the ribbon are enough to trim every seam and hem on your average sweater.
Because the yarn in this sweater is so bulky and the pattern so bold, I chose the largest of the clasps – the Telemark – to add the perfect closure.
(bye bye safety pin!)
I'm so excited about this fantastic lineup of products that I'm about to cast on another sweater just so I can use more of them. If you're as much of a perfectionist as I am when it comes to finishing your favorite projects, you're going to love Lilleknappen!