Oh happy day – our beloved Hue Shift Afghan Kits are back in stock!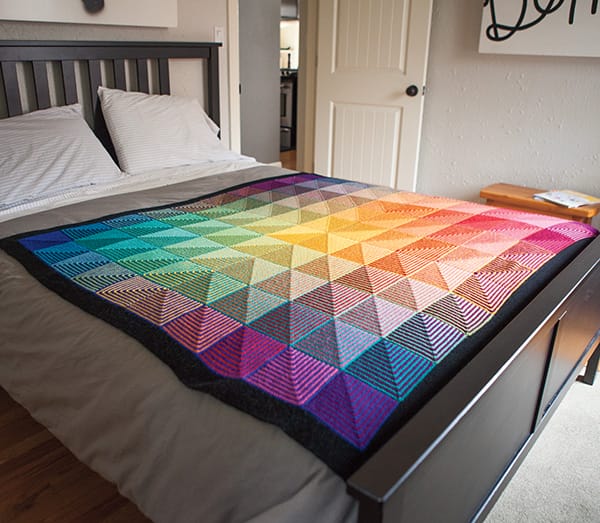 Hue Shift has been our most popular pattern for almost 5 years now. And it's easy to see why! The pattern is simple to memorize (love those mitered squares) and the blend of colors is to die for. Not to mention the price for the materials. When you buy the pattern bundled with our favorite colorways, the total cost for the pattern and yarn is only $25.98!
This is a favorite pattern of mine – it was so addicting to knit, each square has a unique sequence of colors so I was never bored and it was so fun to watch the blanket grow. Mitered squares are so satisfying to knit – if you haven't tried them, be sure to check out our tutorials!
For the kits, you can choose from the original rainbow version (my favorite):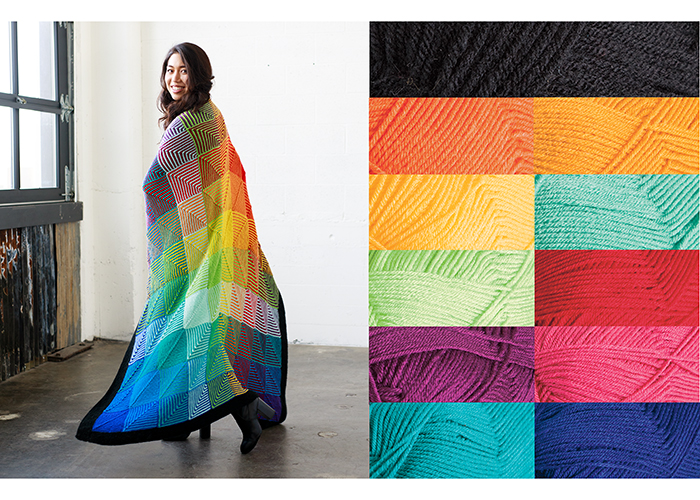 Or the lovely jewel tones version, for a rich and sophisticated piece.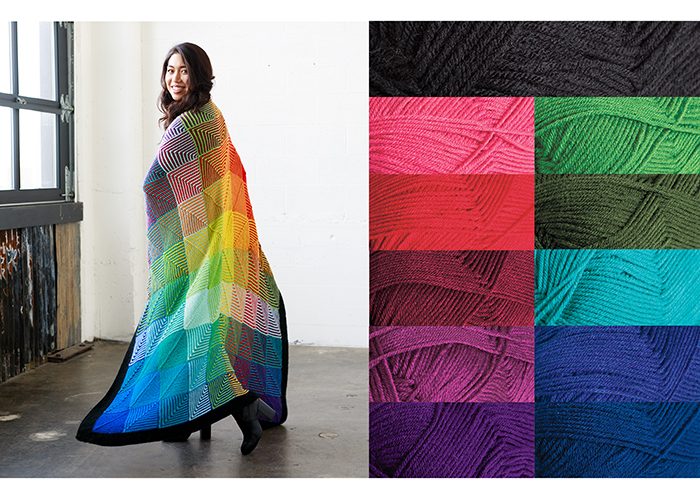 Or pick up the Decor Kit, where the neutral shades and pops of color will be at home in any room.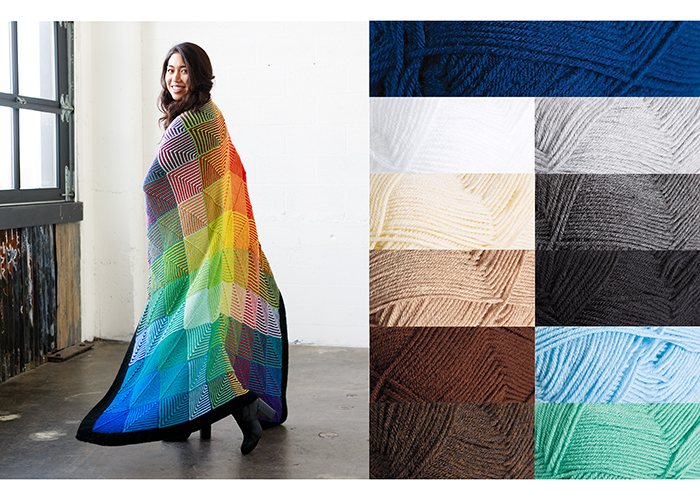 If you prefer to pick your own colors, our Brava Sport line has over 40 colors to choose from – any color combination would look wonderful in this pattern. Or for a slightly bigger blanket, you can use a heavier weight yarn – I used Mighty Stitch for mine and I love it to bits! I'm actually tempted to knit another one – and I don't really care for knitting large blankets!
Get cracking and you'll have a fantastic blanket to snuggle under when the colder weather hits.