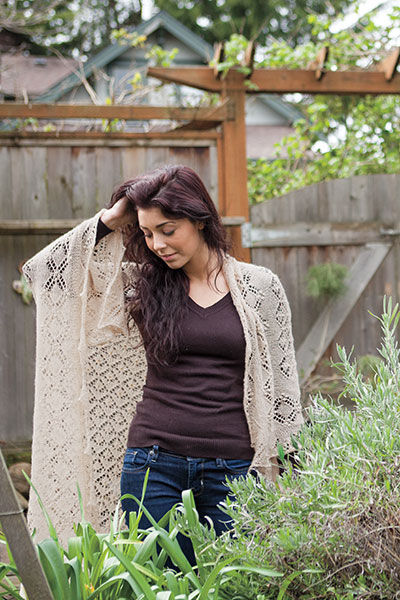 Heirloom Lace represents the ultimate aspirational pattern collection of gorgeous lace projects that I've come to think of as instant keepsakes. I find myself picturing these shawls draped over a linen sundress, instantly elevating a casual ensemble to something suitable for a romantic dinner or wedding this summer.
The dramatic Estonian Square Shawl is my favorite of the bunch. I'm instantly transported to windy moors overlooking a seaside cliff with visions of this shawl billowing in the wind. The scale of this project is impressive not to mention the inclusion of nupps to each motif!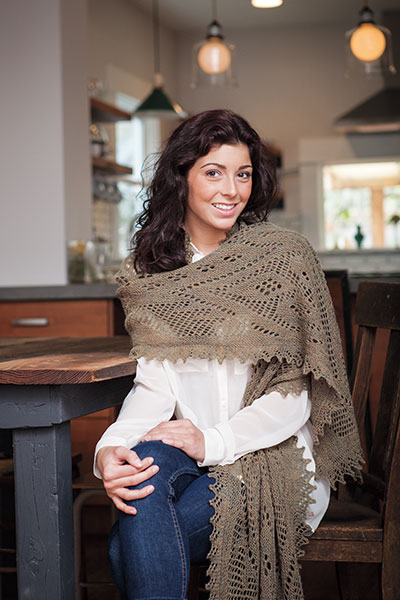 The Orenburg Stole is the perfect brunch shawl to drape over and airy button up as in the photo above. It's long enough to wrap around a few times and Shadow is such a cozy merino yarn that you could wear this stole through the chilly days of late fall!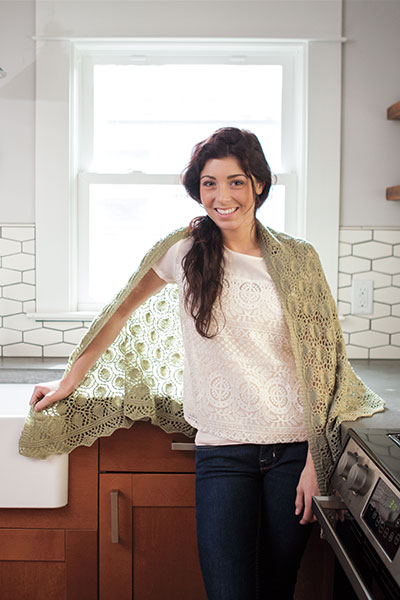 I LOVE the circle lace motif of the Shetland Triangle Shawl! This pattern feels the most contemporary and geometric to me and has a gentle, rounded triangle shape compared to the more angled shawls I typically see.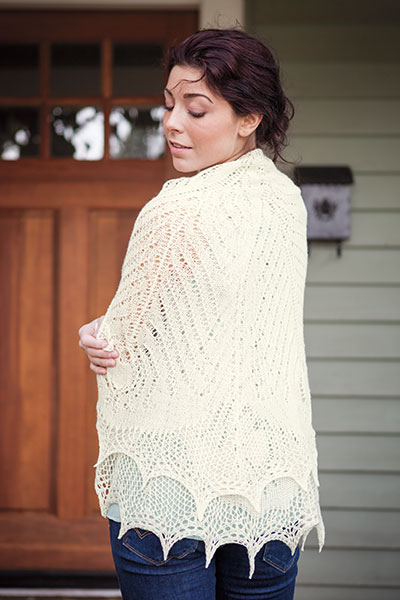 The Peacock Shawl features large feathers fanning out from the center and is truly impressive. The natural color of Bare Shadow showcases the graphic lace patterning to it's full effect so that you have a stunning but understated shawl.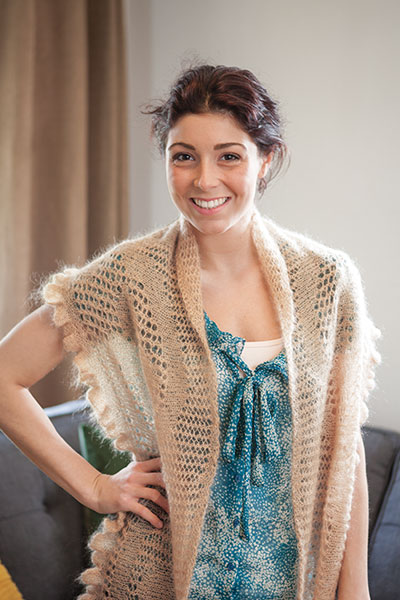 The fuzzy mohair halo of Aloft is a fun twist in the Victorian Fichu. A large flower motif twines down the length of the shawl with a ruffled border that looks great if the shawl is worn wrapped a few times.
Are you a lace knitter or does this collection have you running for the hills? I must say that working with these patterns has me contemplating starting an Orenburg in Opal Heather (my favorite!) and I just might be finished before Christmas! Which pattern is tempting you to strike out into lace?