The 3rd week in January isn't too late to be celebrating the new year, right? We didn't think so either! In fact, since several of our newest yarns were delightfully delayed this last launch (insert an image of us cry-laughing here), we weren't able to roll them out with the usual fanfare. Alas, the long awaited blog post announcing all (of the rest of) the exciting new yarny goodness is hot off the wordpress and ready for all you fiber fiends to peruse! Get. Ready.
Hawthorne Sock Lab – Marvelously Marled Edition
We LOVE a good marled yarn, which is why we jumped on the opportunity to give our trusted Hawthorne yarn base a little twist, combining one white ply and one colorful ply to create a colorful quintet of sock yarns.
Stroll Gradient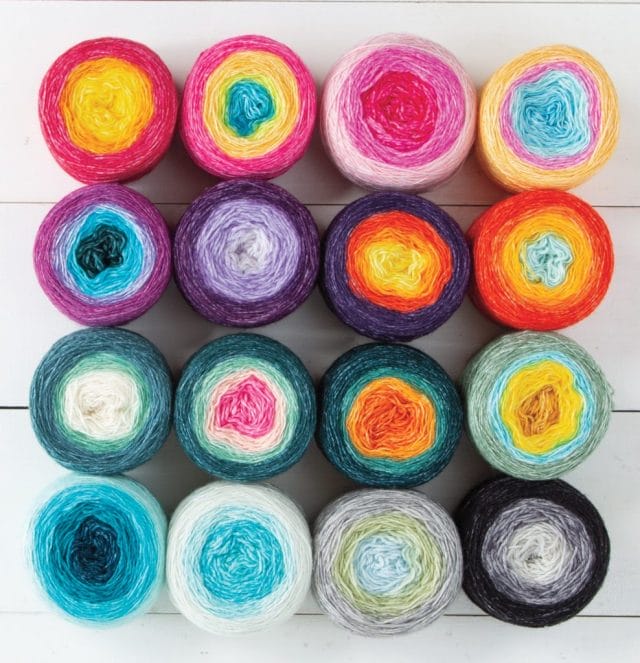 Be still, our orange-and-teal-loving hearts! We just rolled out 10 new sock yarn gradients, bringing the total number of options for automatic ombrés to a sweet sixteen.
Introducing…
Similar in its ephemeral availability to our beloved Felici Sock yarn, new kid on the block, Static, is a limited-edition self-patterning sock yarn. What does that mean exactly? Uniquely shifting colors—no ends to weave in.
Bulk Up & Stay Warm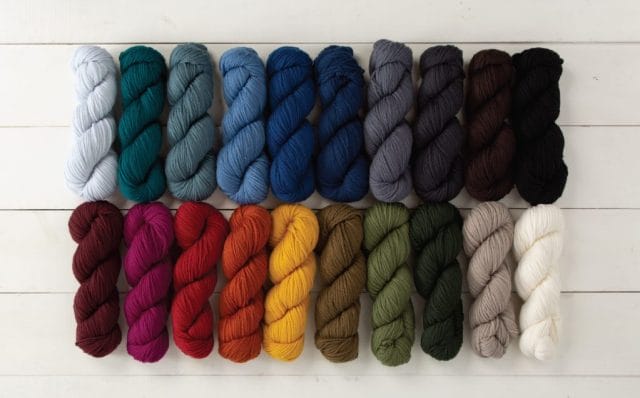 Everyone's favorite workhorse bulky yarn, Wool of the Andes Bulky, is back and more colorful than ever! Modern jewel tones and crisp neutrals—what more could a sweater ask for?
While you're at it, stay organized!
Earthy new colors of our favorite zippered pouches,

interchangeable needle cases,

and Everyday Totes are here to keep your WIPs, tools, and overall life in check.
There you have it. All the new news (until next month, that is….)