If you love free patterns as much as we do, you might enjoy two new ones we've just released! They're perfect for quick gifts, stashbusting or 'palate cleansers' between long-haul projects!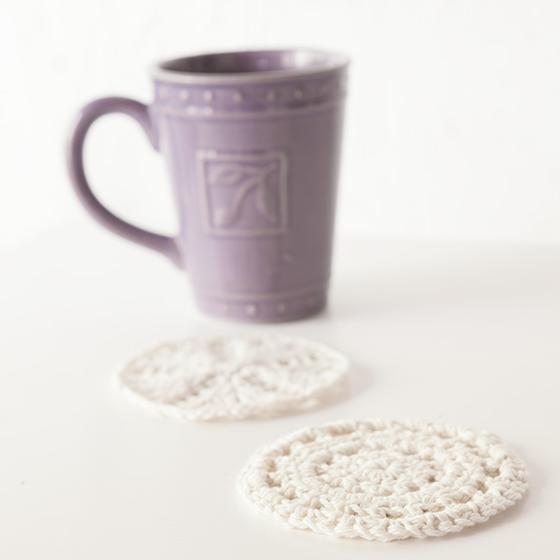 First up is Jenny's Knit and Crochet Coaster Set make about 10 coasters out of a single ball of Dishie and are the perfect quick gifts!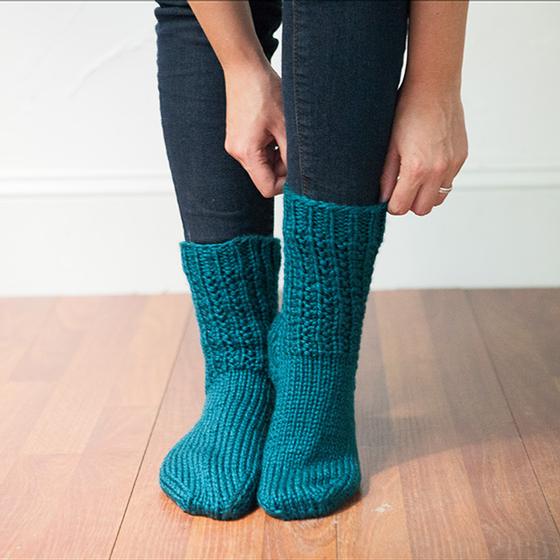 Erica Jackofsky's Toot Sweet Socks features two balls of our new Mighty Stitch yarn held double to make the squishiest, soft slipper socks. Try Mighty Stitch for the first time or make a bunch of socks at once for the coming holiday season with one of our samplers. You could get six coordinating pairs of socks with our Forest Lodge Might Stitch Sampler, and don't even get me started with how cute a pile of socks would look in the Blue Mountain Mighty Stitch Sampler! I've also been looking for the perfect slipper sock with which I could use these slipper soles. These might be it! I know it feels like summer will never end but the nights are already feeling a little crisp!
What's on your needles right now? Are you tempted to set your WIP aside for one of these new patterns? Let us know in the comments!