You've finished making all your presents (go you!) and now it's time to put the finishing touches on your handmade masterpieces. In the spirit of one-of-a-kind gifts, we've made several unique, fiber-focused gift tags to garnish your gift.
The free holiday tags will add just the right amount of cheer and sass to your projects. Just print on an 8.5 x 11 piece of paper, cut each one out, fold in half and glue the sides together!
Make sure your painstakingly handcrafted gift receives the TLC it deserves with care labels:
These lovely gift tags would look great printed on wrapping paper, paper bags, scrapbook paper … the possibilities are endless!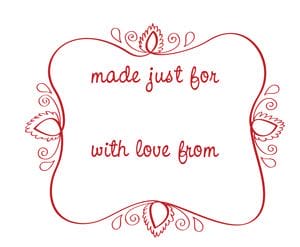 Finally, if you're like me and have most definitely NOT finished your projects,  this IOU card is your get-out-of-jail-free card!
Save
Save
Save
Save
Save
Save
Save
Save
Save
Save
Save
Save