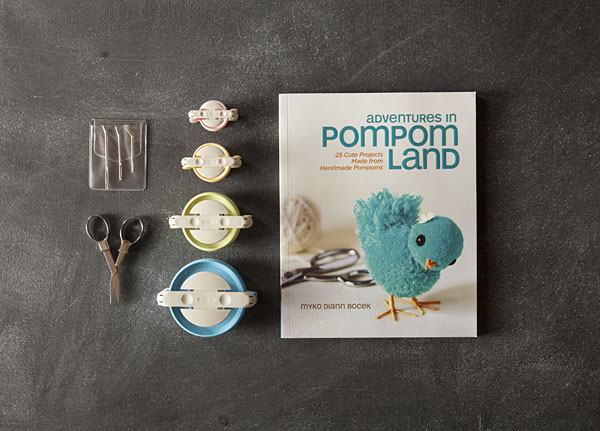 It's always a great time to dabble in a new craft and this holiday season is no exception! I like to take breaks from knitting or crochet to use different muscles and  skills. With this in mind, I've been putting together some kits to help you on your way to your new hobby, starting with the PomPom Perfection Kit (above).
Get started making pompoms, and we dare you to stop! The clover pompom makers make it easy, and so much fun. This kit includes Adventures in Pompom Land by Myko Diann Bocek, one set of Clover Small Pompom Makers, one set of Clover Large Pompom Makers, bent tip tapestry needles and foldable scissors. The book features a range of super cute little animals made of pompoms with detailed instructions on assembly and some ideas for customization.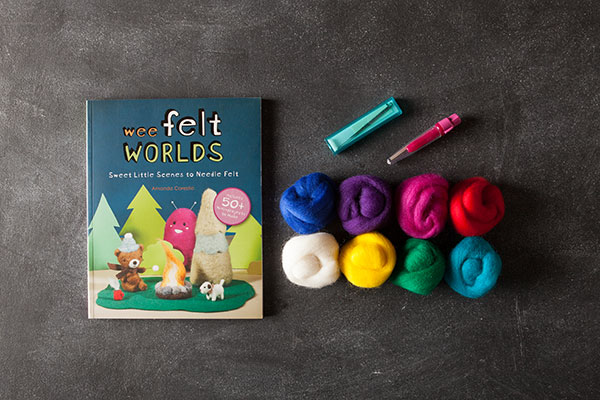 I've taken up needle felting recently and absolutely love the tactile nature of this craft! The Cutie Needle Felting Kit has everything you need to get started with a copy of Wee Felt Worlds, a single needle felting tool, Speed Needle Refill and a Primary Wool Roving Pack.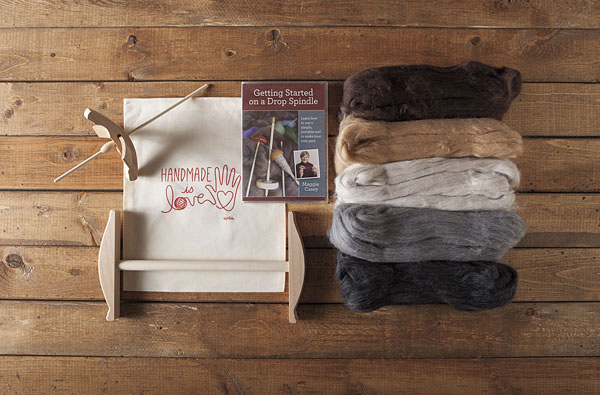 If you've ever thought about trying your hand at using a drop spindle to make your own yarn, our Beginner Drop Spindle Kit is a great place to start. You'll get all the help you need with the Getting Started on a Drop Spindle DVD and have all the materials you need with the included hanks of Full Circle Roving in Pigeon, Wolf, Espresso, Fawn and Quarry, small niddy noddy, small Knit Picks drop spindle and Handmade is Love Project Bag to store your project.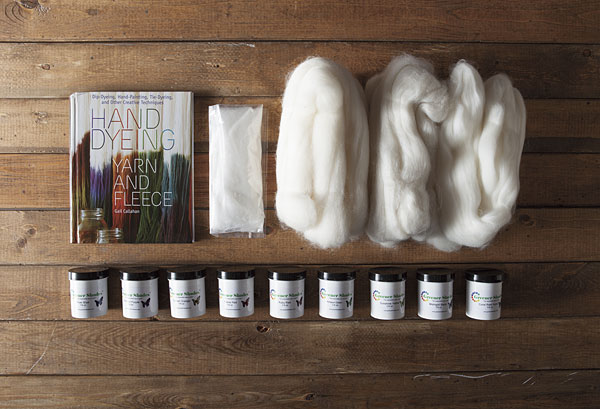 Next, and my personal favorite, is the Greener Shades Beginner Fiber Dyeing Kit. You'll get one hank each of Bare Wool of the Andes, Bare Gloss and Bare Stroll roving, a complete Greener Shades Acid Dye Kit and a copy of the Hand Dyeing Yarn and Fleece.
Each of these kits lets you try a new craft at up to 20% off, perfect for experimenting! Have a suggestion for a tool kit you'd like to see? Drop a comment on this post!