This past weekend, Hannah, Jenny C., Jenny K. and I all took a trip to OH to once again attend The National NeedleArts Association (TNNA).  This is the industry-only event held a few times a year for yarn and craft businesses to see whats new in the needlework community (including knitting, crocheting, weaving, needlepoint and much more).  We love to chat with local yarn stores who carry our needles (does your LYS?) and meet up with new shops interested in finding out more information.  It's three days of fun and I love attending (even though by the end of it have very little voice left).
Most of my time is chatting with designers about the IDP progarm. This year was even more fun because I got to meet up with a lot of designers I've been in contact with over the past couple of years – several for the first time.
For instance, in the fun booth right next to us was Tiny Owl and Alex Tinsley.
Hillary Smith Callis also had a booth filled with her gorgous designs. You may spot several of her IDP originals in there – she's also wearing the original Gemma cardigan that I love so much.
We had lunch with our fellow Portlanders, Lee Meredith & Daniel Yuhas.
And dinner with the lovely Kris Carlson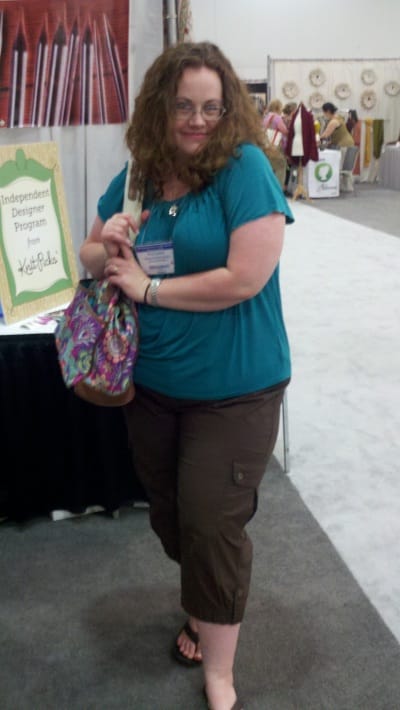 Plus I got to meet the fantastic SpillyJane in person.  Kelley was jealous – as you may have seen on this blog, both of us adore her patterns.
There were so many more!  We all had a good time on our little trip & can't wait for the next one.  Also, stay tuned for some very special projects I've been working on with several IDP designers!