My favorite luxury yarn, City Tweed is our featured yarn sale for the month of August! A blend of dreamy alpaca, and soft merino with distinctively rustic tweedy neps makes this the perfect yarn for sweaters, blankets, and oh-so-giftable accessories. Don't even get me started on the drape (hint: it's fabulous). You can save 20% on your order of City Tweed this month and, if you need an excuse, holiday gift-knitting is right around the corner! With introductions out of the way, it's time to check out some amazing patterns in both City Tweed DK and HW.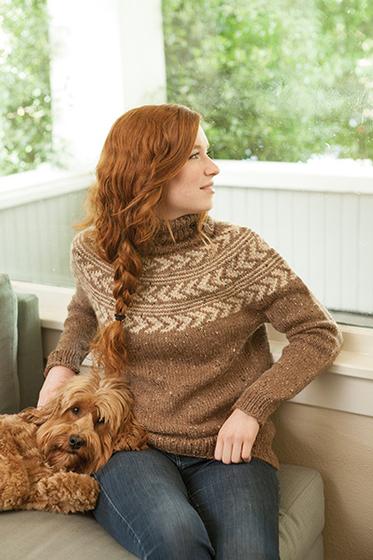 Terri Kruse's Chevrons Pullover features a graphic colorwork yoke and in City Tweed HW. Just enough colorwork to keep one interested, a great project for the adventurous beginner. I love the idea of working bold shapes with tonal colors or getting a little wild with a combination like Cobalt and Snowshoe.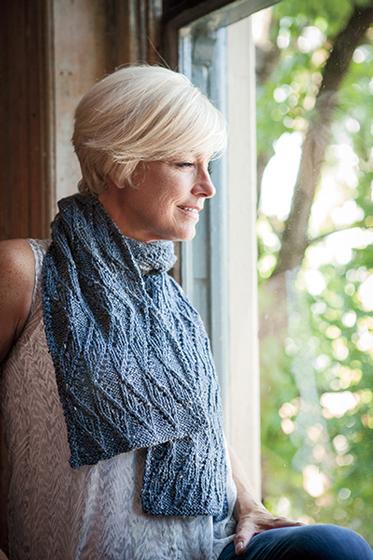 The Zig Zag Lace Scarf in City Tweed DK Porpoise is absolutely stunning! City Tweed's stitch definition is impeccable and shows off all the subtle textures and eyelets in this pattern.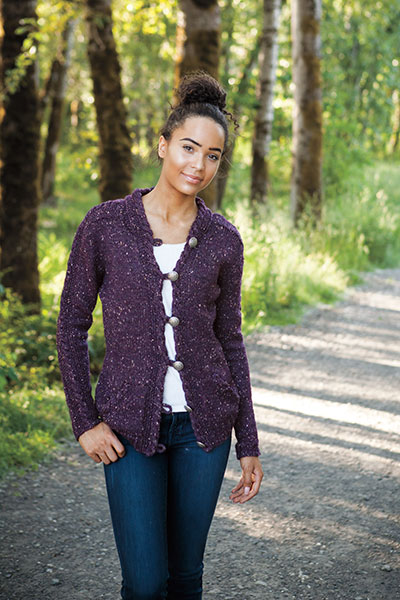 Next, the Liana Cardigan from our Twist and Tweed pattern collection is my ideal cardigan. An interesting collar, sharp cables and plenty of stockinette to show off those tweedy neps put this pattern squarely at the top of my knitting queue. I love how Cassie Castillo designed the button loop closures.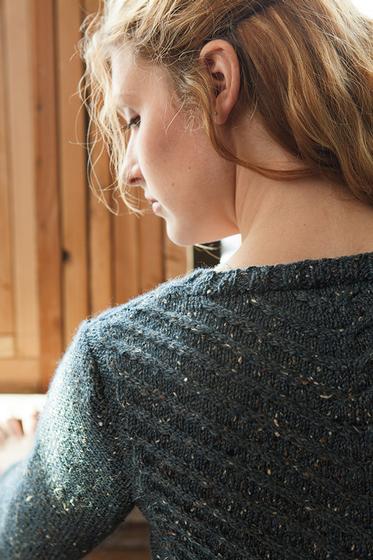 The Cable Embrace Cardigan from Reclaimed was the first cardigan that I fell head-over-heels in love with when I started working here five years ago. Sharp diagonal textured stitches on the torso with unusual garter stitch sleeves makes this a wonderfully wearable cardigan that will draw compliments all day long. I actually own the sample we knit for this shoot and, four years later, I wear it several times a week during the winter months. So stunning and so cozy!
City Tweed has quickly become my go-to yarn when I want to knit a next-to-skin soft sweater or a gift for a friend because it's wearable and holds up admirably to all sorts of wear and tear. Make sure to try both weights during our sale if you haven't already or top off your existing stash of this classic yarn.
Cit
Save