Have you seen our cute little Brava Mini Packs yet?
These adorable little skeins come in 2 sizes – 25 gram (54 yard) skeins and itty bitty 10 gram (21 yard) skeins. There are 24 different colors in each pack, color curated to create gorgeous projects!
But you may be thinking to yourself – what would I make? Well we have some ideas for you!
A great way to use these is for projects that use a small amount of a lot of different colors – you'll save some serious money by only buying what you need rather than a full skein of each color. A great example is our newest free pattern – the Color Code Blanket by Tetiana Otruta.
This pretty blanket uses our 25g Reds pack along with 1 skein of Mini's big big big brother, Brava 500. It's fantastic way to explore color with a fun stitch pattern. The best part is the cute fringe that's created by unraveling stitches at the end (no attaching each piece of yarn one by one!).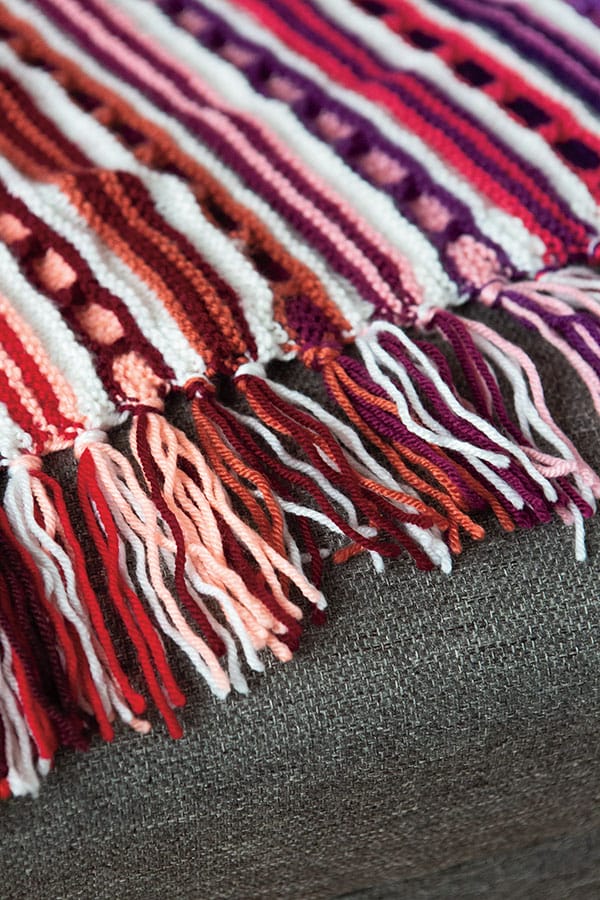 Another way to play with your Minis is knitting or crocheting a bunch of small single color projects – amigarumi, cup cozies, headbands, coasters, …or even doggie bow ties!
The Fancy Puppers Tie (designed by me!) uses a small amount of yarn – the largest, shown here, uses only 40 yards. With that amount, you can be sure your canine buddy will have a rainbow of colorful bow ties, no matter the occasion.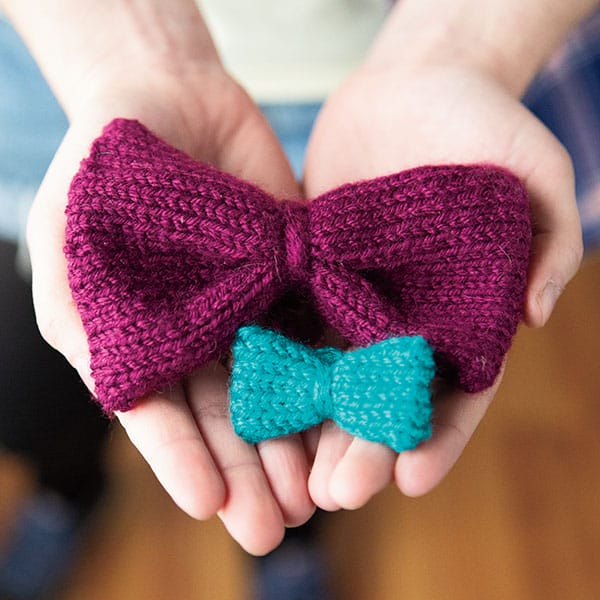 Finally, when all else fails, we always suggest making a bunch of pom-poms!
Best news of all – the Brava Mini Packs are all on currently on sale as part of our Summer Yarn Sale. Now is the perfect time to pick up one of these packs and start playing!