It's the most wonderful time of the year—Big Sale time! Save up to 60% on over 1200 yarns, up to 30% on tools, 50% on eBooks, and of course, it wouldn't be the Big Sale without the FREE STUFF!

But first, new Hawthorne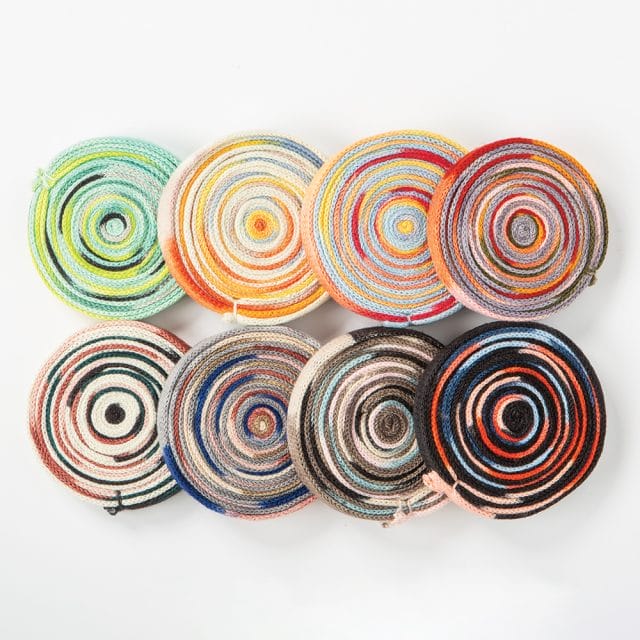 Hawthorne Sock Reels – Stunning stripes in Hawthorne? Yes please! Knit a pair of socks directly from our hand-dyed yarn reels (or wind them into cakes), and behold the stripy goodness! You can get a pair of fab kicks out of one 100g reel. Hawthorne, which features a classic high twist, has the perfect balance of bounce and resiliency. It's just the ticket for hard-wearing socks—not to mention shawls and sweaters.
Please note: the self-striping effect will change when working in circumferences other than socks. Curious what they'll look like knit up? See swatch examples here!
Sock Labs – Cheesecake Edition – For our latest sock lab experiment, we channeled our inner golden girl. The result? A family of Hawthorne colors that we consider to be sweet, romantic, and a little feisty. From cheesecake white and debutante pink to zesty orange and sultry purple, these hand-painted colorways are sure to transport you to a world of never-ending shawl season and luxurious lanai living!

Don't wait too long though, because these colors will soon be going off the air!
Japanese Special Reserve Yarns
Art House – This Special Reserve yarn* is a thick-thin wonder perfect for colorful, SUPER textured accessories! The yarn itself is wooly in the truest sense of the word, meaning it might not be the best choice for those with more sensitive skin. That said, this super-bulky yarn works up quickly, so you'll have a whole host of cheerful FOs in no time. Now, get out there and knit some statement pieces!
Rainbow Sparkle – This Special Reserve yarn* is a color-changing, sport weight ticket to sparkle town! In this wool blend yarn, two color-changing strands are spun into a single ply and wrapped with a filament of gleaming metallic fiber. Great for accessories and mid-weight cardigans, Rainbow Sparkle Special Reserve has a lovely soft feel and beautiful shifting tones.

*As Special Reserve, these are limited edition yarns and may never return.
New Cotton Colors!
Dishie & Dishie Multi – We just launched new colors of our go-to workhorse cotton yarn, just in time for holiday crafting and gift-making! Say hello to 14 new colors of Dishie Multi and 5 new solid colors of Dishie!
Muse Hand Painted Sock Yarn
Muse Sock Yarn – These saturated colorways shine on a new sock yarn base, which is comprised of 75% Superwash Merino Wool and 25% Nylon. The resulting yarn is next-to-skin soft yet durable, making it perfect not just for socks, but for shawls and lightweight cardigans as well. With machine washable convenience, Muse Sock Yarn makes it easy to enjoy a whole drawer full of socks just bursting with color.
Happy crafting and happy big sale-ing!