Aptly named, The Big Cozy is the perfect yarn for super-soft, fabulously quick projects! We're featuring The Big Cozy at 20% off for our monthly yarn sale in June, making this the perfect time to grab a ball or two for your next project. Need some inspiration? Read on for some lovely patterns in this must-have yarn!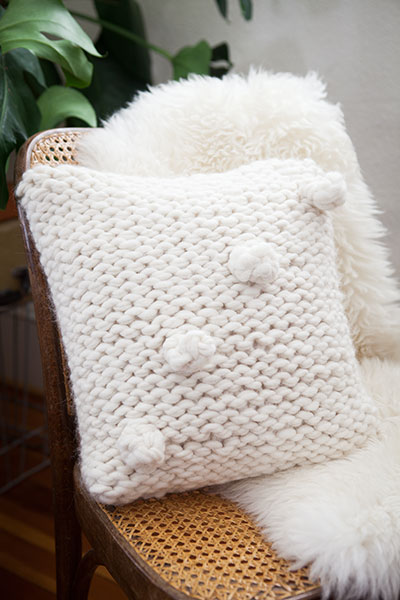 First up, Emily's Carr Cushion from Big Art Knits Collection features some incredible, show-stopping bobbles. The ultimate textured pillow, you can make this fit into any home by changing the color to suit your decor.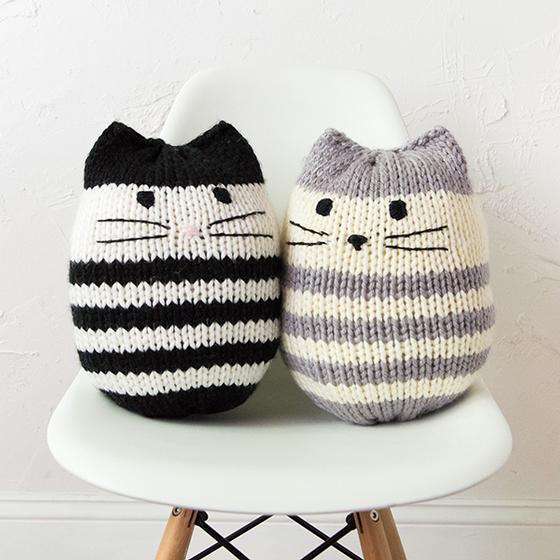 For a cute twist, try your hand at a Mini Kitty Pouf pillow from our Petite Presents collection! Knit Picks own Stacey has made two of these cuties for herself since this pattern came out and I love how different each one looks depending on the color choices. This pattern definitely counts as a quick weekend project that is easily tackled by a beginner knitter. Have a real kitty at home? Go ahead and match your yarn to your furry friend to make a little couch buddy just like it!
The Big Cozy also makes great accessories, perfect for gift-giving or portable knitting! The Mossbank Headband uses just a single ball and is a great project for stash-busting or "yarn tasting", when you slip a single ball into your next order.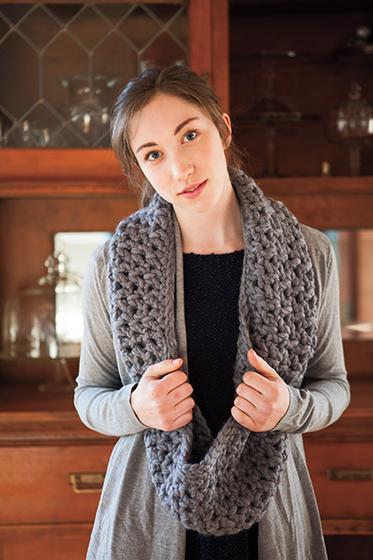 Lastly, the V-stitch Bulky Cowl is a free crochet pattern and another excellent accessory. Whether you're gifting it to your favorite craft recipient or treating yourself to a new wardrobe staple you can whip one up in a single afternoon!
Big yarns are so much fun to work with and are great "palate cleansers" between fiddly, light-weight projects. The Big Cozy is such a wonderfully soft combination of superfine alpaca and highland wool.  Make sure you snap up a ball (or two!) on your next order!