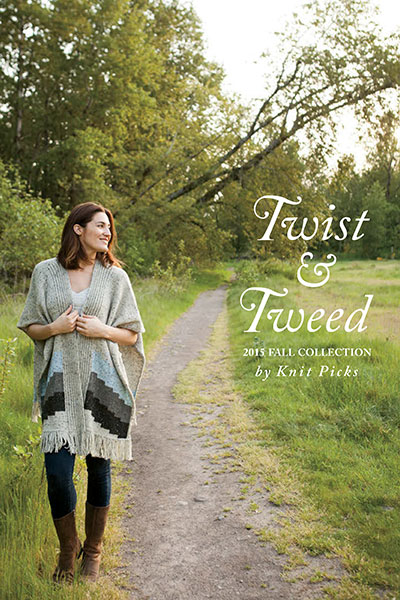 One of my favorite things about styling the garments for each of our exclusive pattern collections is that I get to see each project on our models in person. Amy, our photographer and I fall in love with each garment as we spend time photographing and scrutinizing each one for details and hidden features to capture. Below are three of my favorites from our newest fall collection: Twist & Tweed!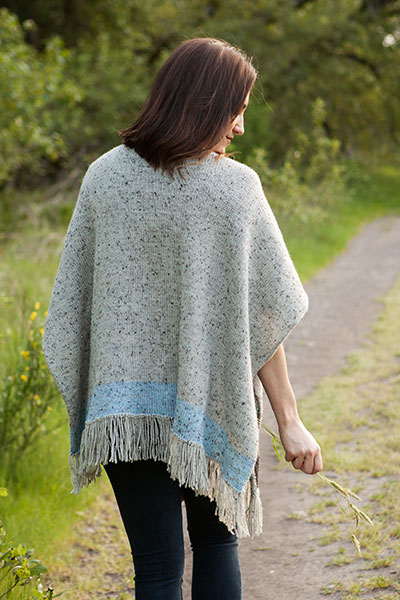 First up, the Oakwood Poncho (also featured on the cover of Twist & Tweed). Hands-down my favorite garment that works in so many situations. I envision wonderful, leisurely mornings with a pot of Creme de la Earl Grey tea while wrapped in this cozy poncho or an outting to the u-pick pumpkin patch this fall. Leggings, knee-high boots and a frosty bite in the air are must-have accessories for this transition piece.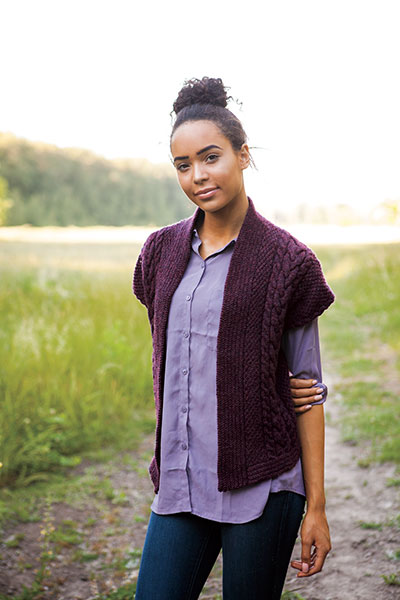 Mone Drager's Fall Day Vest features wonderful, chunky cables that sweep up over the shoulders and give this garment a sense of movement and shape. I love the open front, short sleeves and all-over texture of this piece. This is another incredibly versatile project, perfect for running errands around town or heading out on your favorite hike with a thermos and some sturdy boots.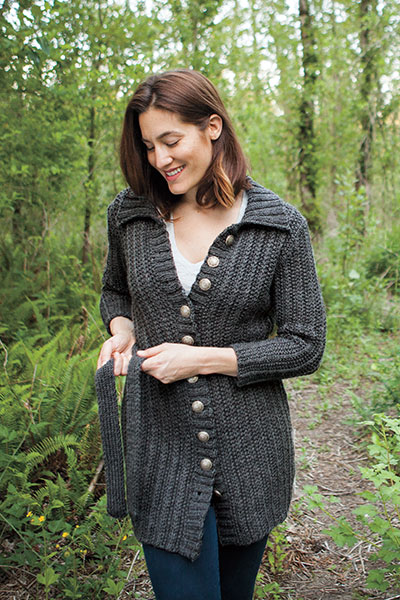 Looking for a wardrobe staple? The Belted Coat is squarely at the intersection of function and style. The fabric is springy, stretching easily to accommodate different layers and body types while the belt accentuates your natural waste line for extra shaping. The ribbed collar is a stylish detail elevates this pattern from a relaxed, simple sweater to a layer easily paired with a dark pair of jeans and boots for a night out or a day in the office.
The Oakwood Poncho, Fall Day Vest and the Belted Coat are beautiful layering pieces and must-haves for your fall/winter wardrobes. I know it's hot right now, but it's a great time to cast on for these projects so you'll have something new to pop on the minute the first frost settles in. Check out all 16 projects in the Twist & Tweed fall collection for garments that will fit seamlessly into your cold-weather collection!