Oh goodness, my holiday knitting queue just keeps getting larger! I spend a little bit of time every day trawling Ravelry and our library here for good patterns to knit (or crochet now!) up for everyone on my list and I thought I'd share a few of my favorites today.
I can't WAIT to knit up the Rudolph by Sue Stratford in Little Christmas Decorations to Knit & Crochet! I knit up her French Hen a few weeks ago, but still haven't gotten around to this little guy. He looks like he would be a simple knit (just two spheres and some i-cord) and he has such a delightfully chubby body that I think he'd be the perfect gift for quite a few people on my list.
I've already knit the Baby Socks from Joelle Hoverson's More Last-Minute Knitted Gifts so many times that I've got it fairly well memorized. The instructions were so easy to follow, and they take so little time that I like to whip up a pair between projects to use up bits and bobs in my crazy stash. Every little bit helps!
This time, though, I want to tackle her gorgeous Huggable House pattern for a little lady I'll be visiting in December. I love the idea of knitting a little doll house that she can play with and also tote around as a pillow. I've also been eyeing the Pyramid Sachet pattern. I think they would be nice little gifts if I fill them with lavender, perfect for tucking into drawers or tying to the grab handles in a car to leave everything smelling sweet and springy. Plus, there's the additional opportunity for my favorite activity: stash busting!
Sometimes, the best gifts are the practical ones. I've always loved the shape of the Mitered Hanging Towel pattern from Mason-Dixon Knitting by Kay Gardiner & Ann Shayne and I think it would look great with a Dishie hanging loop and Dishie Multi towel portion. Perhaps Azure and Waves? Or Daisy and Clementine? There are so many color combinations that would suit just about everyone on my list this season!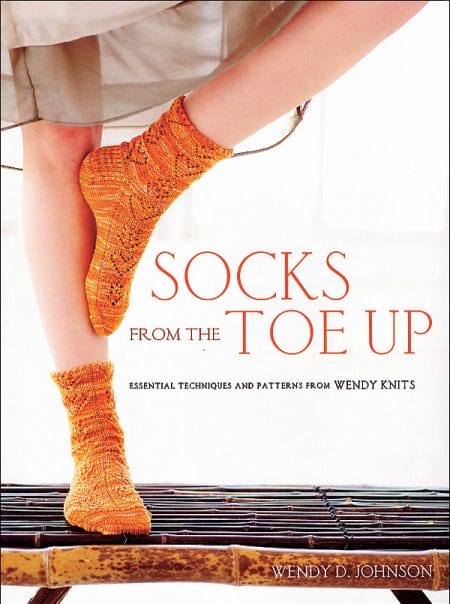 Lastly, I know a few people who could use a new pair of socks! Especially now that I've got the hang of knitting them from the toe up. I love the photographs and simple patterns in Wendy D. Johnson's Socks from the Toe Up, especially the Diagonal Lace Socks. I think all these patterns would look great in Capretta (Ohhh that Harbor color is so wonderful!) or with the subtle color shifts in Stroll Tonal (Gypsy will always have a place in my heart as my favorite red yarn!).
We'll see whether I wind up knitting all of these or I tackle other projects that I happen across in the next few weeks. Either way, you'll be able to follow along as I knit my way through a mountain of yarn and a stack of patterns.