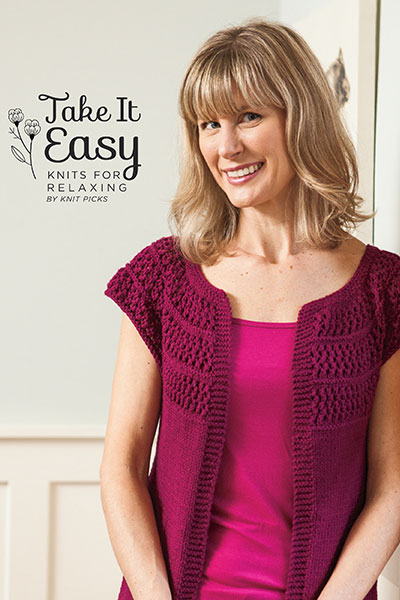 Embrace comfort knitting with the six tops in our new collection, Take it Easy! These patterns are perfect for weekend brunches, backyard gatherings, getting tea with a friend, or anytime you want a sophisticated look with minimal fuss. Touches of lace, cables, and delicate mesh keep the knitting interesting while shorter sleeves mean you'll be able to finish these garments in no time. In the spirit of "springier" weather, I thought I'd share three of my favorite patterns from our fabulous new collection!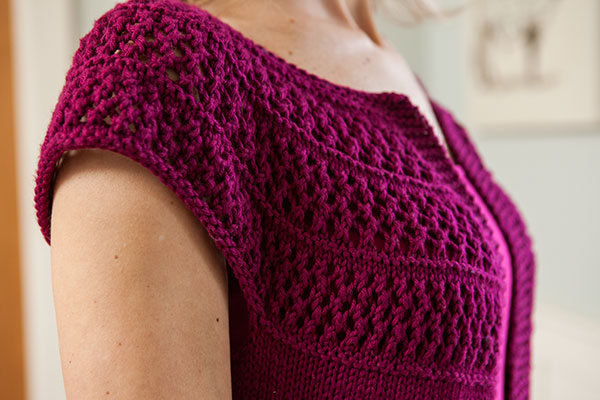 Where the Wind Blows Cardigan was featured on the cover of this collection and it's hands down my favorite of the bunch. Nothing speaks to me more this time of yearn than a wonderfully simple pattern with a flattering silhouette. I love the idea of whipping one of these up and taking it with me around town to pop on the minute dusk starts to settle in. Those cool nights won't stand a chance!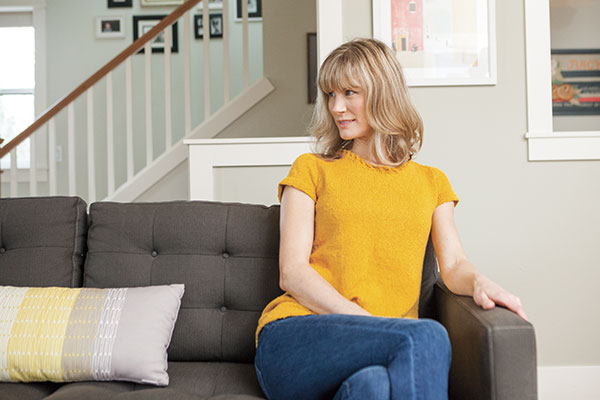 Lindy Chain really shines in the Imagine Top with the incredibly unique twisted neckline and a beautifully turned hem. Plus, that honey color is totally stunning. I can picture wearing this top to the next picnic or family reunion when summer is in full swing!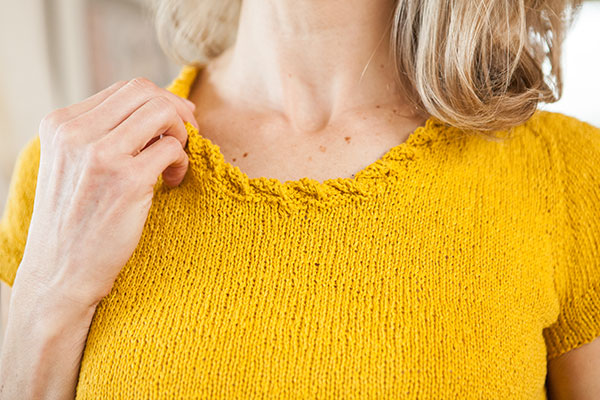 The twisted collar is truly show-stopping, isn't it? I can't wait to try this technique!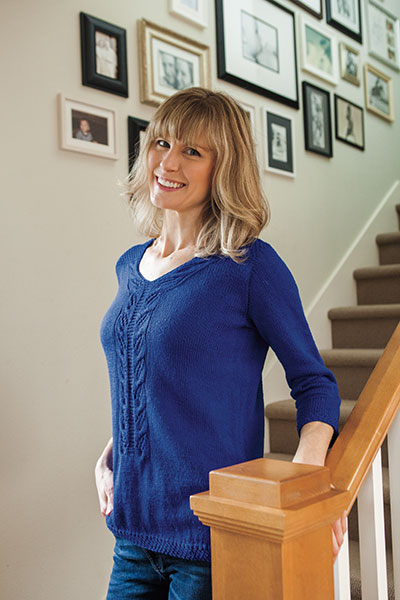 Our model, Amy and I both "oohed" and "aahed" over the Airy Tunic when it was time to photograph it. We loved the fit, lovely cable detail and the absolutely killer bright Celestial blue in Comfy Fingering. The fabric was so soft and had such a lovely weight, I think this is the most versatile piece in this collection. The 3/4 length sleeves will take you well into fall while the breath-ability of this lovely cotton yarn means this top will fit perfectly into your summer wardrobe too!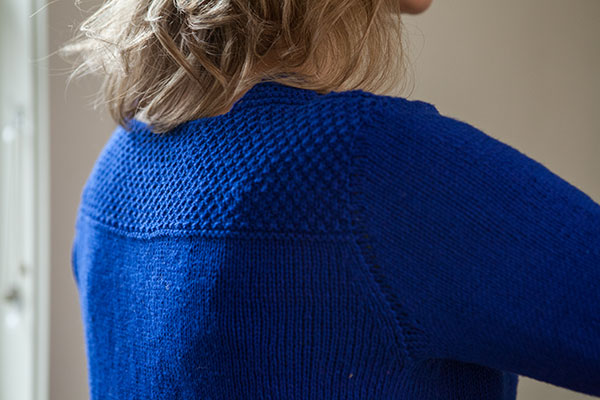 Have you already snapped up a copy of Take it Easy? Let us know which patterns have caught your eye (and been added to your queue) in the comments!