Update! WUA has made the difficult decision to suspend accepting donations. In the meantime, keep crocheting and knitting those squares and blankets so you're ready to send them in when they've reopened their submissions! 
With many folks now home bound for the time being, you might find yourself looking for ways to engage creatively with your loved ones in the same position. We, of course, suggest teaching them to knit – and with #WarmUpTogether, they'll be helping others in need!
As with anyone learning to knit, the first stop should be our Learning Center. Here you'll find helpful articles and videos to get started – some useful ones to check out are below.
Long Tail Cast On – see our step by step instructions here
Knit Stitch – see our step by step instructions here.
Purl Stitch – see our step by step instructions here
Bind Off – see our step by step instructions here.
If your student is ready for their first project, then check out our Learn to Knit Club series – Dishcloth, Scarf, and Hat!
Ready for the first project? We made a few selections in this post for good projects for Warm Up America, and here are a few more!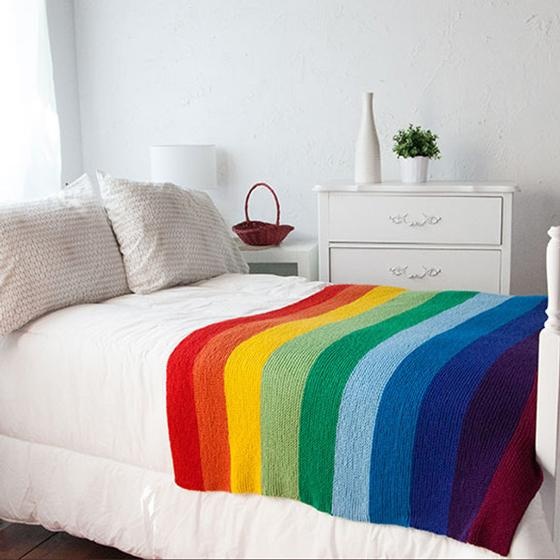 The Mighty Rainbow Blanket! This could be a fun project for the whole family work on – each can choose a color to work on for each stripe!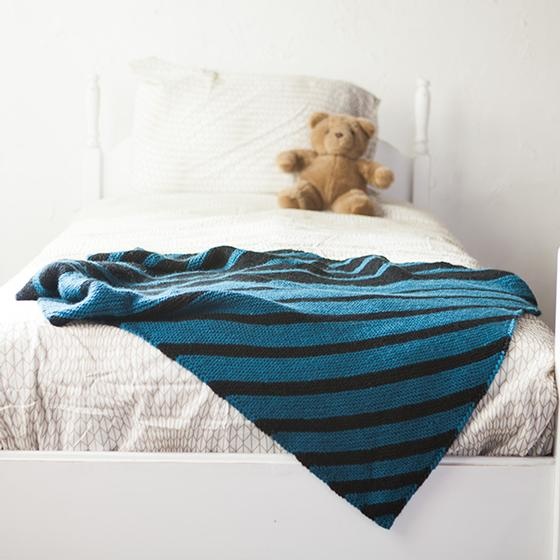 Easy Stripes Blanket is a great next project for newbies to learn new techniques – use our tutorials on increases and decreases for easy assistance.
The Sunshine Chevron Baby Blanket will give your student even more practice with increases and decreases – and working in a bulky weight yarn like Billow means it'll go quickly.
We hope this helps you show others how to knit! We want to cheer you on and see what you're making – share on social media with the hashtag #knitpicks and of course, if you create projects for Warm Up America, please do share them with #WarmUpTogether!
Stay safe and healthy from the Knit Picks staff!