With mid-summer temps soaring, it's been the perfect time to stay inside (read: air conditioning) and tackle those project queues. Everyone in the office is so jazzed about new Twill yarn that it's no surprise we have collectively made at LEAST 10 projects with it thus far this summer. Hats, sweaters, cowls, with many more projects in the works for fall. Here is a roundup of our latest, greatest FOs, with a heavy dose of Twill knits in the mix. Enjoy!
Hannah made the most beautiful Jamestown sweater, a free pattern on knitty.com by Amy Christoffers, using new Twill yarn in color Merlin.
Twill has stitch definition for days!

Morgan knit her first-ever pair of socks! She used one of our limited edition Stroll Tweed Sock Lab yarns from this past February to make the Rye Light pattern from Tin Can Knits.
Heather made an adorable version of the Finders Keepers Amigurumi Doll, using Biggo for the hair and Shine Sport for the rest.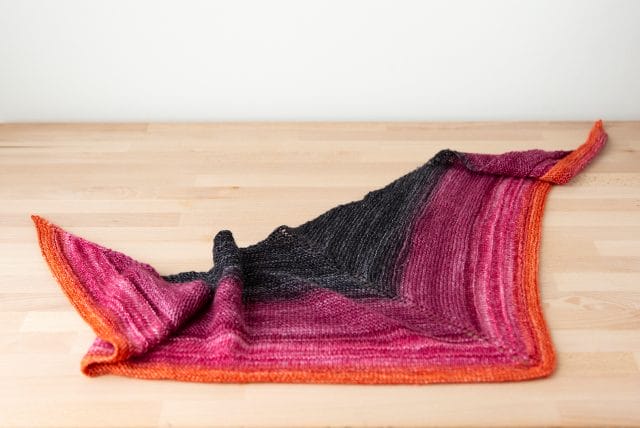 Kate made her second Garter Shawlette from the Light Basics collection, using Stroll Gradient in an old color called Pop Star.
Lee, one of our most adventurous knitters on staff, made a fun energetic version of the From Another Place Crop Top. She used the bare version of Twill yarn and dyed her own fun colorways using Kool-Aid! The colorwork portion was done in Twill color, Fiddlehead.
Psst! You can see her helpful tutorial for dyeing with Kool-Aid here.
She also made her own version of the Choose Your Own Adventure Tee using CotLin Reflections yarn in colors Tide, Stream, Wave, and Crest. Crop sweaters for the win!
Tell us about YOUR latest FOs. We'd love to hear about what you have been working on! Above all, we hope you're all staying cool, staying hydrated, and staying inspired out there.