Our favorite self-striping sock yarn is back! Felici is the perfect blend of squishy-soft Superwash Merino Wool and Nylon complete with colorful stripes and cute colorways. We put together a roundup of mitten and sock patterns, perfect for the new Felici colors (and the perfect size for your next portable project). Feast your eyes and keep busy during your summer vacations!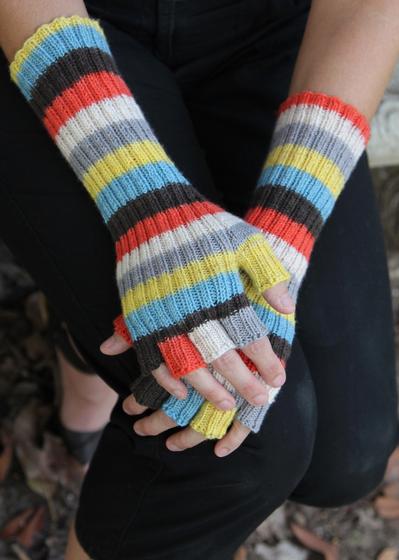 Frankenfingers by Elizabeth Green Musselman feature Felici's zaney stripe repeats to full effect with the long length and multicolor fingers. I just love them! Shown in an old colorway, I think they would look beautiful knit up in the blue shades of Glacier or be the perfect "pop" accessory in the cheerful Gummy Bear stripes.
The traditional, simple shape of Jane Richmond's LINDEN Mitten pattern is the perfect showcase for your favorite Felici colorway. I would love to see a pair knit in the neutral Baker Street colorway with the two blue stripes starting at the tip of the fingers. Perfectly unisex, you can make these mittens for everyone on your list.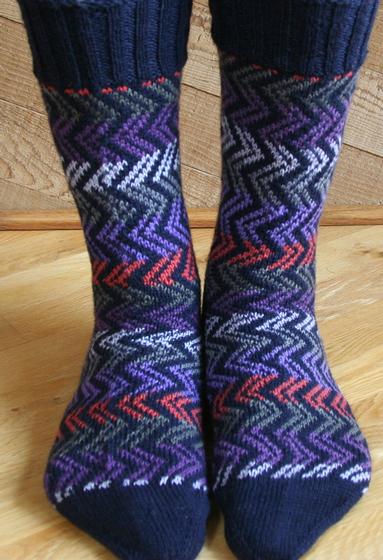 SoaDS v2 by Camille Chang has the coolest zigzag pattern created by working with a solid Stroll Fingering color and a self-striping Felici colorway. The effect appears extremely complicated with shifting colors (imagine having to weave in all those ends!) but you can just sit back, relax and let Felici do all the heavy (stripe) lifting for you!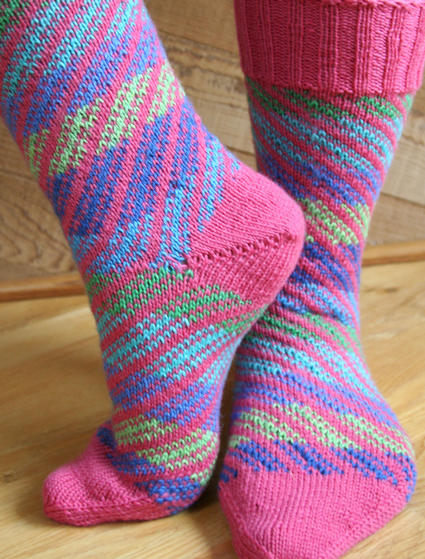 Socks of a Different Stripe by Camille Chang is another great pattern that uses Felici's self-striping colors to produce an intricate pattern with little effort. Imagine knitting this pattern up with a hank of Stroll Brights Pucker and Felici Countess or Glacier? Mind. Blown!
All of these patterns have so many possibilities depending upon which colorways you choose, allowing you to customize each project so that next pair of mittens or socks are uniquely yours. What's your favorite new Felici colorway? Let us know what you like and, more importantly, what you're excited to make with it in the comments below!