Are you enjoying our 52 Weeks of Dishcloths?  We're all having so much fun coming up with these new patterns!  We're up to week 9 – and you can find all of them so far right here:
52 Weeks of Dishcloth patterns
Pattern number 9 is the very cute Starflower Dishcloth by Kerin!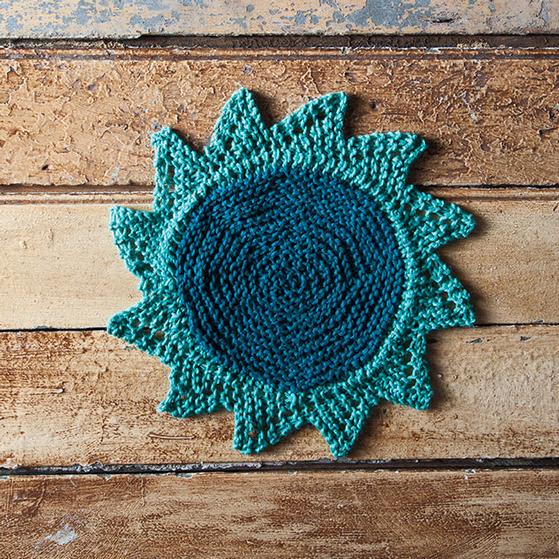 I love having fun shapes to my kitchen dishcloth collection, so Starflower is perfect.  For this pattern, you start in the center and work garter stitch and increases in the round until it's big enough!  Then you work the lovely little border all around.  Fun & quick!
I can't wait to see all the variations of this pattern – personally I'm excited to see daisy ones (Dishie Swan and Coffee) or black-eyed susans (Dishie Creme Brulee and Coffee).
Find the pattern here: