Let's start with a exciting bit of news: Morgan made her FIRST. EVER. SWEATER! She used bulky weight Wonderfluff yarn in color Hare Heather to make the Novice Sweater. We're so happy/proud/all-around ecstatic for her!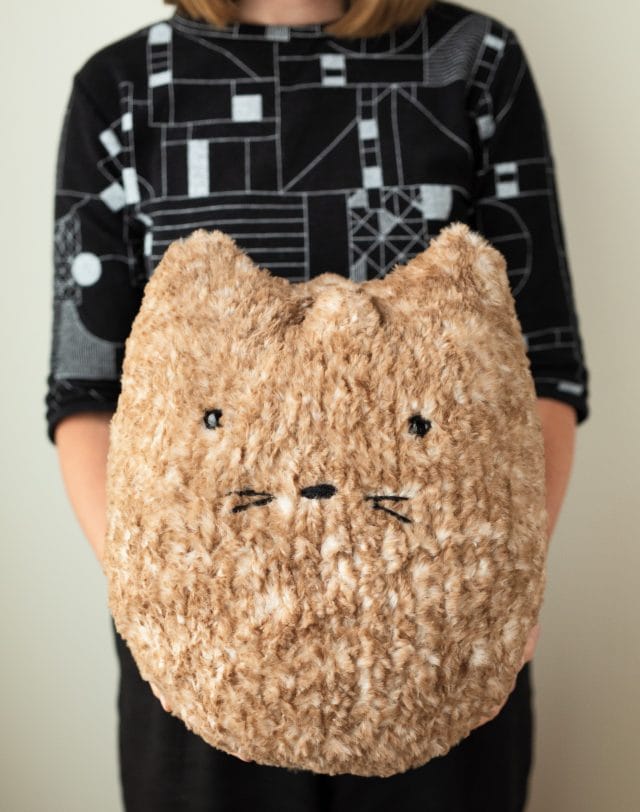 Because the world can never have enough kitty poufs, we felt the need to make more. Hannah used new Fable Fur yarn to make a next-level Mini Kitty Pouf! It's so soft and cuddly—almost as good as the real deal*!
*We're kidding, kitty cats. You can never be replaced.
Lee made a totally rad headband using all 3 colors of our Stroll CMYK Sock Lab yarn! Held in triplicate, the gauge ends up being a bulky weight, making it a quick knit. You can find the project details over on her Ravelry page!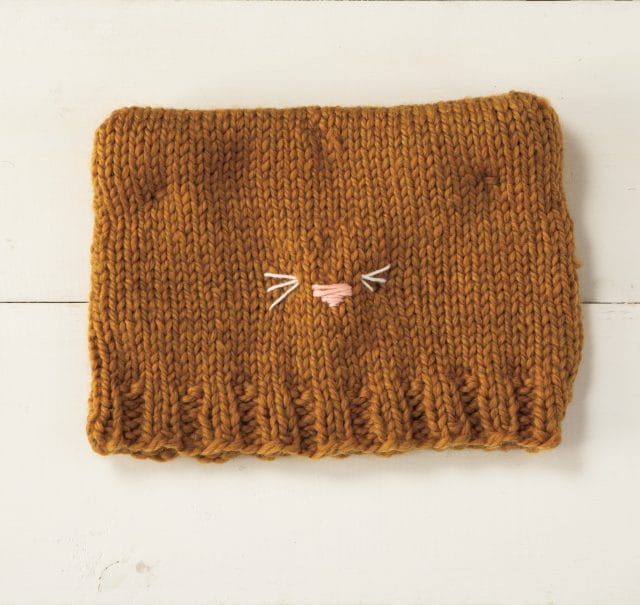 Hillary made this mini version of the C'Mon Cat Happy for a lucky kiddo in her life, using Biggo yarn in the color Tansy Heather. Talk about the perfect quick gift!
You know that feeling? That feeling when you find a hat pattern that you love SO much that you just have to make it in multiples, much like Erica has done by knitting yet another Payne Hat using Twill yarn. Yeah, we're familiar with it, too.
We hope your fall is full of cozy crafternoons, hot beverages, and pumpkin everything. Oh, and tell us what's on your needles and hooks right now. We want to know! Tag us on Facebook and Instagram, and as always, happy crafting!