My first love, knitting, was quickly followed by dabbling in spinning with a little drop spindle I picked up at my local yarn store in college. I was immediately smitten with the idea that I could spin my very own yarn right there in my dorm room, and the rest is history! Now, I have a Sonata Spinning Wheel in my craft room, several drop spindles and a funny little vintage spinning wheel that I can tote with me to the park (and yes, that's definitely a thing I've been known to do, occasionally). Now that I've started weaving in a serious way, I can't wait to spin yarn specifically to use on my loom too! Whether you're a beginner spinner having never tried your hand at it, or are looking for an interesting book to add to your spinning library, we've got you covered! Here's a round up of my favorite tools and books.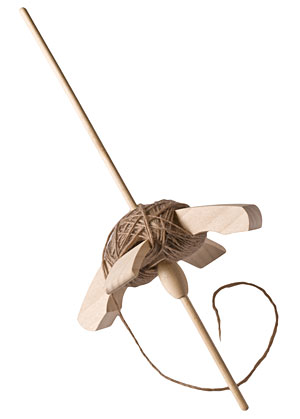 First up, our Turkish-style Drop Spindle. This has become my favorite tool because it's quick to assemble, collapses down into an easily storable shape and makes a lovely little center-pull ball as you work! If you're interested in trying spinning, this is a great beginner tool and at $14.99 it's not a huge investment. You'll be able to learn the basic principles of hand spinning and you can take it with you to practice in the car, the park or parked in front of your favorite show in the evenings. Click here to see our other drop spindles and accessories.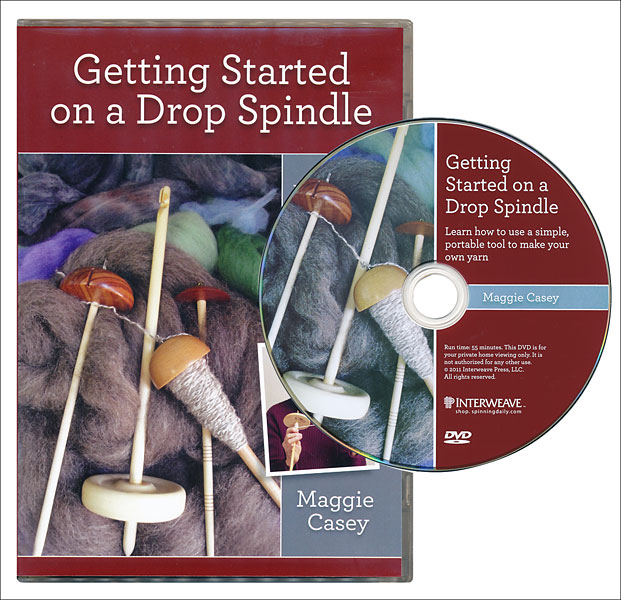 For extra help, the Getting Started on a Drop Spindle DVD is a great resource that shows you the basics and has some super helpful tips and tricks when working with a drop spindle.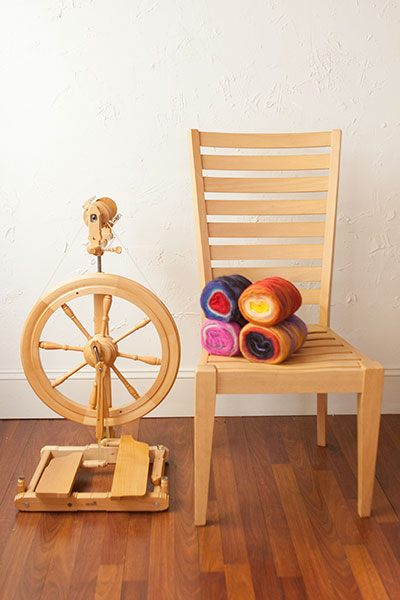 For those of you who are ready to "level up" and invest in a spinning wheel, or just want to dive in and get your hands on one right away, I've put together a Bright Luxe Spinning Kit. Included are the Sonata Spinning Wheel and four spinning batts from our local fiber artist, Hanks in the Hood! I love her bright, cheerful colors and the super soft Merino/Bamboo blends are a treat to work with. The Sonata Spinning Wheel has been my favorite style of wheel to spin with. The best part, however, is that this model folds up and packs away in a tidy little package! When I'm done with a project I simple remove a pin and fold the wheel down on top of the foot pedals so the whole thing is about the size of a tall pizza box. This feature was particularly useful when I was living in a teeny tiny apartment and everything to tuck away neatly! Click here to see our other spinning wheels and accessories.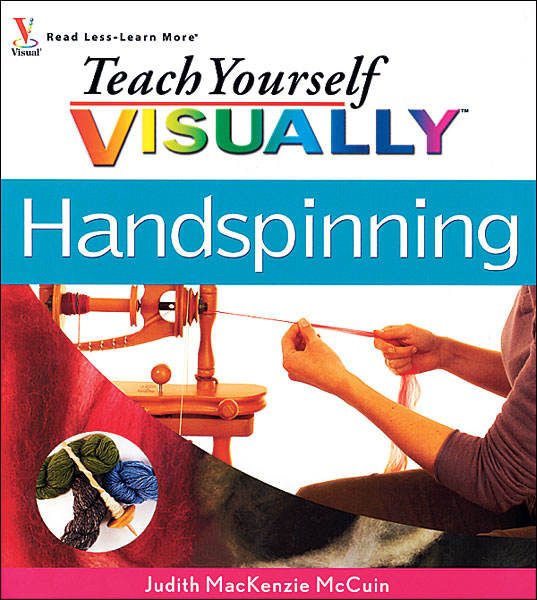 From beginner to advanced fiber enthusiast, we have a bunch of books for every skill level! My go-to resource for beginners is the Teach Yourself Visually: Handspinning book. With information about working with drop spindles and spinning wheels, this an excellent addition to any library.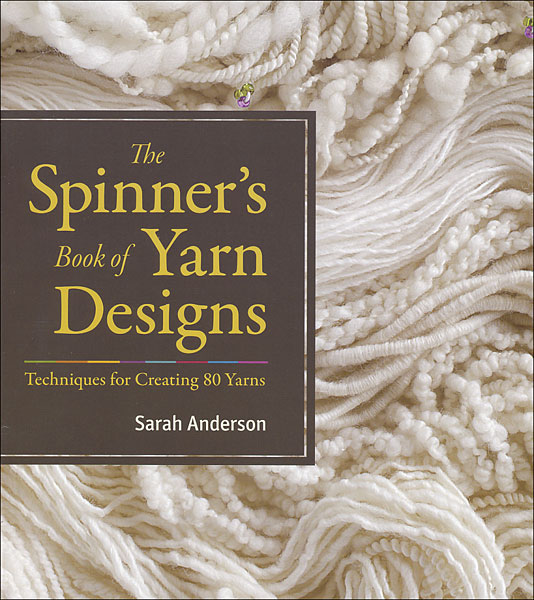 If you've dabbled a bit, the Spinner's Book of Yarn Designs is a must-have book with instructions for making 80 different yarns, ranging from simple singles to novelty yarns. Starting with easy-to-spin yarns like singles and then moving on to plied yarns, Sarah Anderson ends with some amazing, unique strands like cloud yarn and bubble crepe! Try something new as you move through each level. Plus, there are handy reference cards you can take with you as a handy on-the-go reminder for different techniques.
Spinning is such a rewarding craft that pairs perfectly with knitting, weaving or dying. Are you already a spinner? Let me know what your favorite tools or books as in the comments!