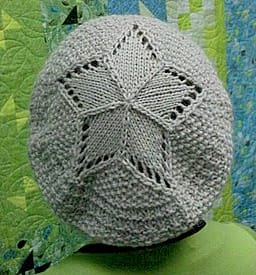 When we received the samples of our first Special Reserve yarn – Sugarbunny – I grabbed a ball of Platinum and headed off to Ravelry to find a hat pattern.
The Hollywood Boulevard Tam by Alexandra Tinsley is a well-written pattern that I finished in just a day!! 
Sugarbunny is such a wonderful yarn.  So soft and squishy, it makes me just want to squeal. Think about it as ideal for gift knittting.  But, I'm keeping my tam for myself!