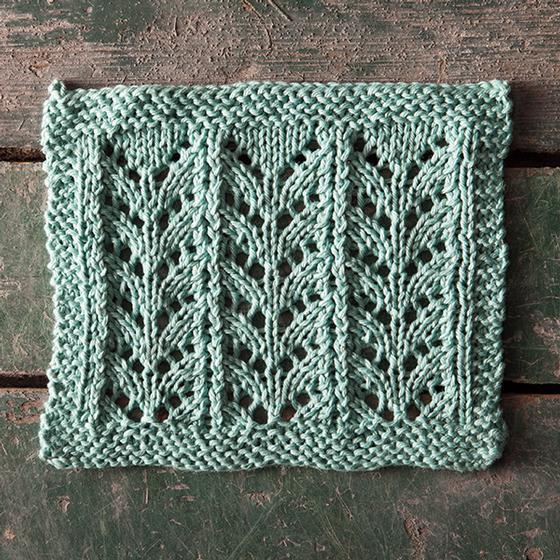 I love the idea of trying out new-to-me lace patterns in a dishcloth before I launch into a lengthier project with intricate yarn overs. The columns of fan shapes in the Ricochet Lace Dishcloth caught my eye when I was flipping through one of my vintage dictionaries and I wanted to take an afternoon to see if I liked the general "rhythm" of the pattern before I committed to a larger project like a cowl with this stitch. Thus the Ricochet dishcloth was born!
I tend to make dishcloths that are essentially glorified, slightly larger swatches because I hate to waste yarn or time on something and I can't stand ripping things out, especially if they're going well (as swatches should do). I make sure to include a garter stitch edging and work a few set up and finishing rows to end up with a nice little dishcloth after a few hours worth of work. It's immensely satisfying if you haven't tried it already.
I love this fairly simple pattern, it was easy to memorize and will absolutely be destined for a cowl project one day soon!