It's the Red and Pink Yarn Sale, arriving just in time for you to be our Valentine. We have over 200 rosy, blushing yarns at up to 30% off!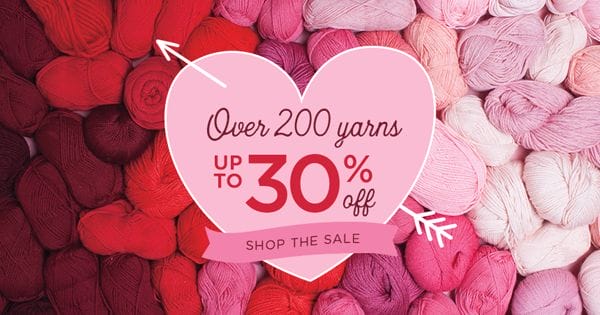 With these gorgeous yarns at such low prices, this is the perfect opportunity to show someone special (or yourself!) just how much you care. To that end, I've curated a few of my favorite knitting and crochet patterns to share with you that highlight these cheerful colors. Keep an eye out for pieces that come together quickly. They're a great choice for crafting a gift before the 14th!
Versailles Tie – Knit Pattern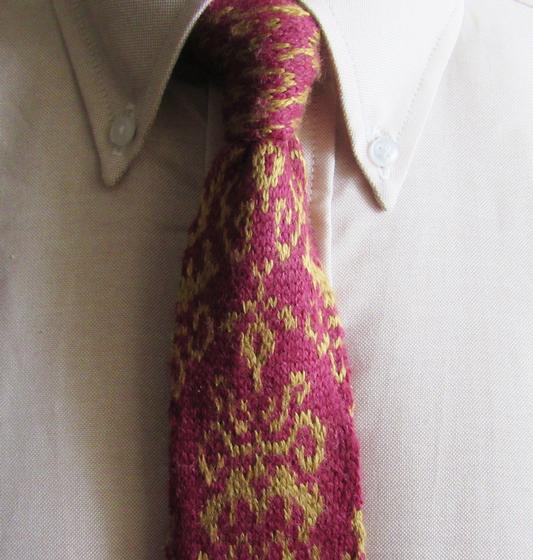 This can infuse the ornate beauty of baroque styling into any wardrobe. With a silky sheen from the Gloss and Luminance lace yarns, this intermediate knit pattern creates an intricate design that doesn't repeat. The Versailles Tie works up quickly so you can give your favorite tie-wearing beau something to wear close to their heart!
Moxie Shawl – Crochet Pattern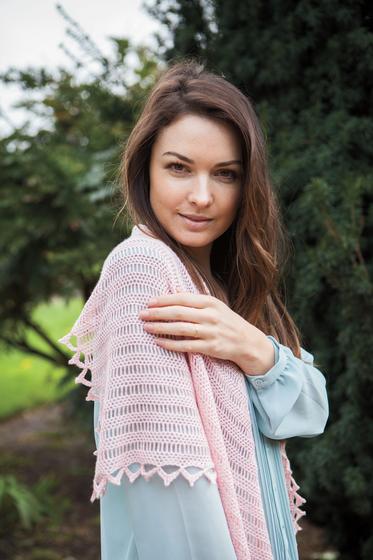 The Moxie Shawl is beautiful and accessible for all crochet skill levels! The delicate softness and shine of 100% silk Luminance yarn really brings the lovely lacework in this pattern to the fore. This luxurious piece can accentuate the best in your wardrobe, or become a thoughtful gift that charms!
Daisy Slippers – Knit Pattern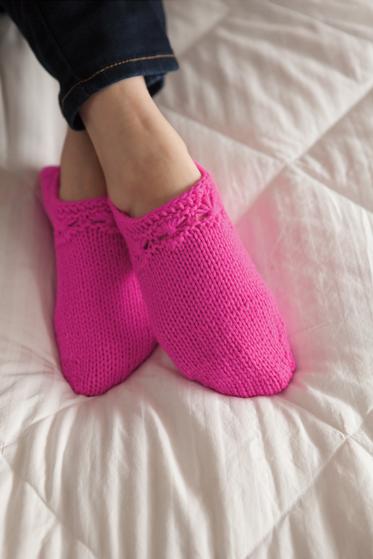 I want to hang out at home with a bag of discount candy and these snug little slippers. With a cute flower pattern near the cuff and toe-up construction, this intermediate knit pattern will leave you with a pair of fabulous foot warmers. They knit up quickly in Swish Worsted yarn, so you can have them ready for you or someone you love in no time!
Snowberry Cables Afghan – Crochet Pattern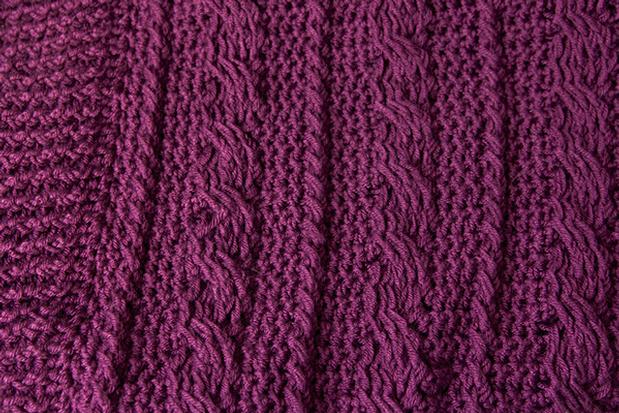 This cabled knit afghan will warm you with ease! Created with Brava Worsted yarn,  this blanket will be as soft and durable as it is easy to care for. Practice your cables and keep yourself warm and cozy through the chilly mornings of early spring with the Snowberry Cables Afghan.
Mock Cable Blanket – Knit Pattern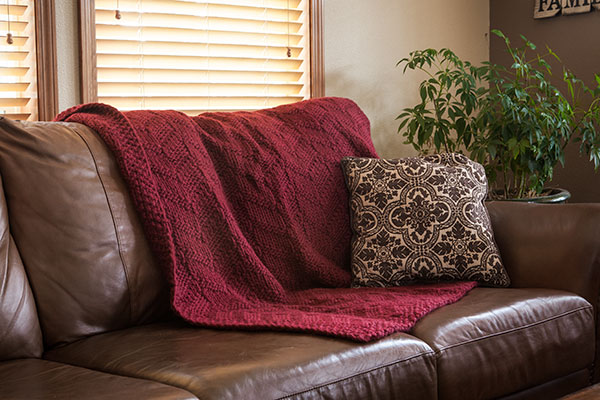 This creative pattern uses super bulky yarn to create a homey and inviting throw. The mock cabling gives this blanket an intricate look, but the large gauge of Tuff Puff yarn means it can still be knit with surprising speed. This is a gift I'd like to love to pair with a good movie, my couch, and the daisy slippers above!
Camus Hat – Free Crochet Pattern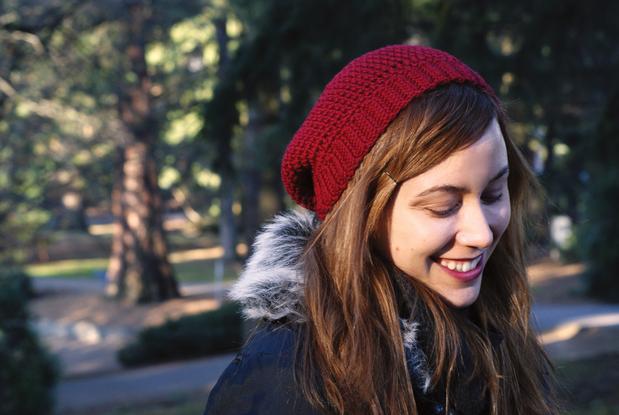 The Camus Hat is an excellent free pattern for crocheters looking to construct a wardrobe piece that can work its way into regular use. Made from the bottom-up with Swish DK yarn, this intermediate pattern will fashion a classic beanie anyone can adore. Work in the round using half double crochet to construct this slouchy beanie today!
Lace 1, 2, 3 – Free Knitting Pattern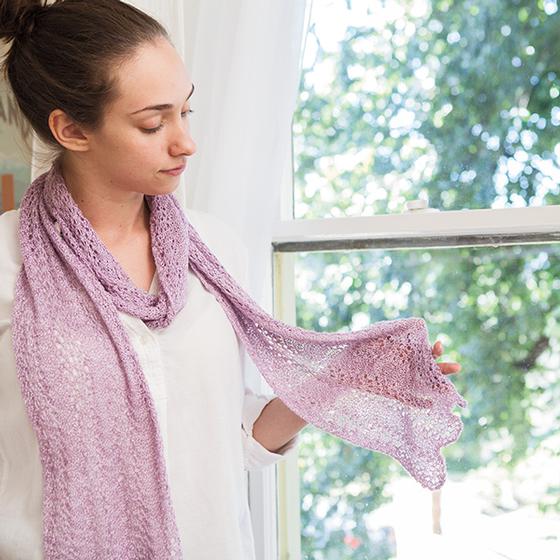 Just knitting this lace scarf will be a gift to yourself. Made of Luminance Lace yarn, this free four-row pattern is simple and easy to memorize. A fantastic introduction for someone who wants to try lace or a relaxing return to staple stitches for a seasoned knitter. No matter the level of experience you bring to this scarf you can create a delightful garment that brings a bright splash of color to your day.
The Red and Pink Yarn Sale ends on February 7th at 11:59 PST, so hurry to get them before it's over!