I can't even begin to tell you how much I love Pompom Quarterly! I've been an avid follower since the first issue in 2012 and always look forward to the next installment. I'm so happy that we're able to carry all of the eBook versions of their publications and have some of the more recent physical copies too! In case you're new to Pompom Quarterly I thought I would share my very favorite three editions.
Above is the Winter 2015 issue featuring tons of great designers. Each issue has some sweet touches, from recipes to short essays about crafting. These are truly publications that aren't just great additions to your knitting library but are right at home on your coffee table.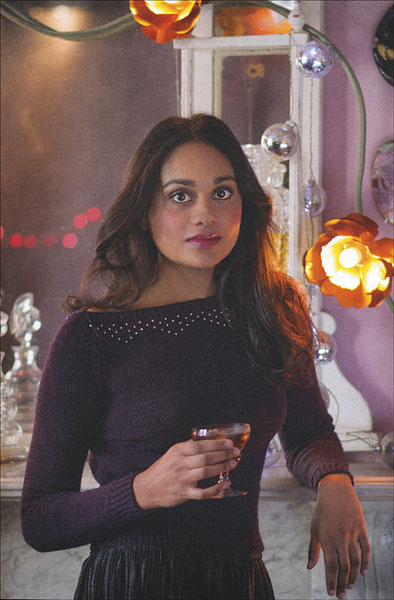 The Cicely pullover by Jemima Bicknell is my favorite pattern from the Winter 2015 issue. The thoughtful use of beads along the wide neck is a lovely, feminine touch that I don't see very often in patterns. This issue is available as a printed book as well as an eBook.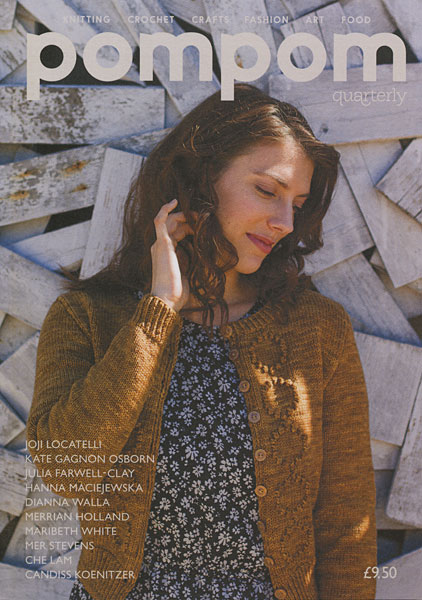 I bought my very own copy of the Spring 2015 issue the second it was available just so that I could make the Tambourine pullover featured on the cover for myself. I absolutely LOVE this sweater!
Aren't all those nupps beautiful!? I have enough City Tweed DK in Porpoise set aside for the next gap in my queue. Love this issue as much as I do? You can get it either as a printed book or ebook too!
Lastly, the Pompom Quarterly Summer 2013 issue has the cutest model and camping-themed photography! Again, the Mountain Moss Shawl featured on the cover is my favorite project in this collection. There's such an interesting, graphic effect from the simple garter stitch with a sweet, simple lace border. I wouldn't change a thing with this one, it would be the perfect pattern in Palette or Capretta Turmeric.
Have you heard of Pompom Quarterly? What's your favorite issue!? Remember, the issues available as printed books are part of our Book Sale so you can get your very own copy at 40% off!
Also, check out our latest podcast, where Meghan, one of the founders of Pompom, talks about the magazine!