We've got all your crafty needs covered with our Project Tool Kits! From specific, technique-based tools to cute decor items, these kits make easy gifts or the perfect "treat yourself" additions to your next order. Check out some of our new kits for a little crafty inspiration…
Blue rabbits? Super cute linen pouch?! What's not to love about our new Folklore Kit? I can imagine working on a set of coasters from the Knit & Crochet Coaster Set pattern that comes with the kit with my new mug full of hot tea and all my accessories stowed safely in my pouch. My favorite part are the little embroidered details on the rabbit print pouch. You'll also get two skeins each of Cotlin in Swan, Raindrop, Nightfall and Moroccan Red, plenty to work up dozens of coasters with your hooks or needles.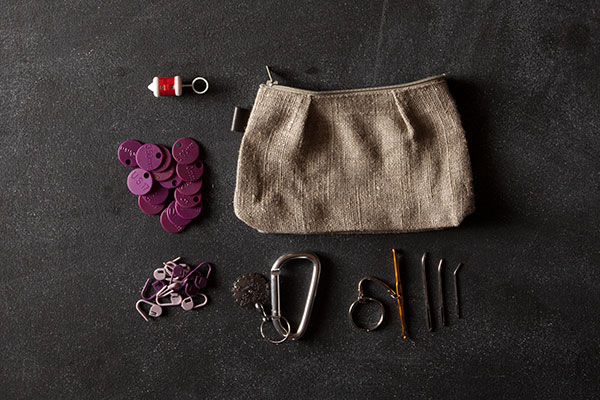 The Fog Linen Shire pouch is the perfect container for all your essential tools. Just pop it in your purse and you'll be ready for any scenario from coffee shop to picnic craft session. Our Fog Linen Pouch Essential Kit comes with a yarn cutter, one set of circular knitting needle size ID tags, an emergency fix keychain, row counter, one set of locking stitch markers, a package of three bent tip tapestry needles and your handy-dandy Fog Linen Pouch.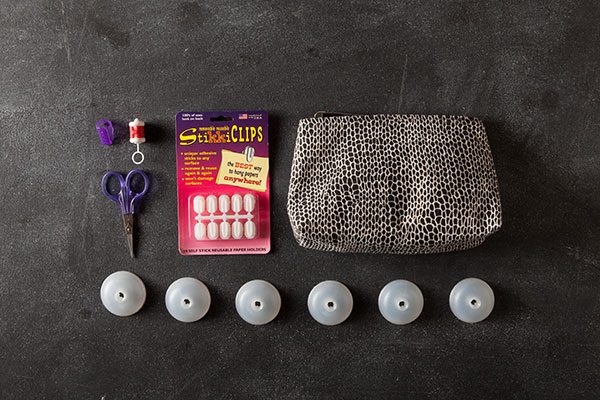 Lastly, our Entwined Pouch Colorwork Kit comes with all the tools a knitting officiando needs! Perfect for intartsia, fair isle or stranded colorwor, everything comes with our sturdy knit stitch printed Entwined Pouch. You'll receive a stranding guide, row counter, pair of steeking scissors, a set of small yarn bobbins and a package of Stikkiclips to keep you organized and well-sorted.
Want to see more kits? You can check out our full range online here, but make sure to check back, because we're always adding new ones!