No matter how hot it is outside, inside is always knitting time! Our newest yarn samplers are the perfect inspiration, whether you're contemplating your next masterpiece or getting a head start on all those holiday gifts. Each sampler features carefully curated yarn lines and color combinations at a special 25% discount, every day. Here are some of my favorites from our newest samplers, along with a few pattern ideas to get you started!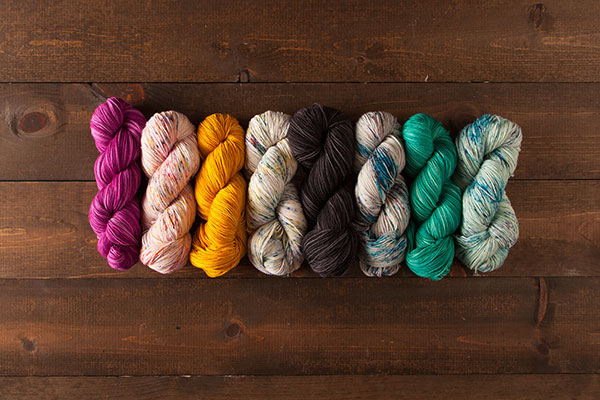 Embrace your inner sock nerd with this jazzy yarn sampler. Each of the Hawthorne Speckle colors has been paired with a coordinating Hawthorne Kettle hank for endless striping, colorwork and color blocking opportunities. I'm imaging a pair of "Climb" socks from Journey with Turkish Delight as the contrast toe and heel with Graffiti for the sock body. So cute!
This kit includes a full-sized hank of the following: Hawthorne Kettle Dyed in Compass, Turkish Delight, Poseidon, and Blackbird as well as Hawthorne Speckle Handpaint  in Graffiti, Confetti, Cosmic, and Aquatic.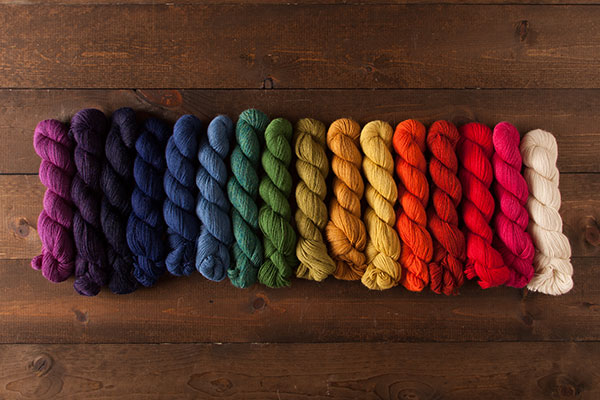 Alpaca Cloud Lace Rainbow Sampler
The perfect sampler for shawls and light accessories! We've gathered a lush rainbow of colors for you in this sampler, which includes a full-sized hank of Darcy, Catherine, Elise, Daisy, Sir Walter, Cecilia, Rose, Jo, Violet, Margaret, Marianne, Frances, Lucille, Stella, Penelope, and Sofia.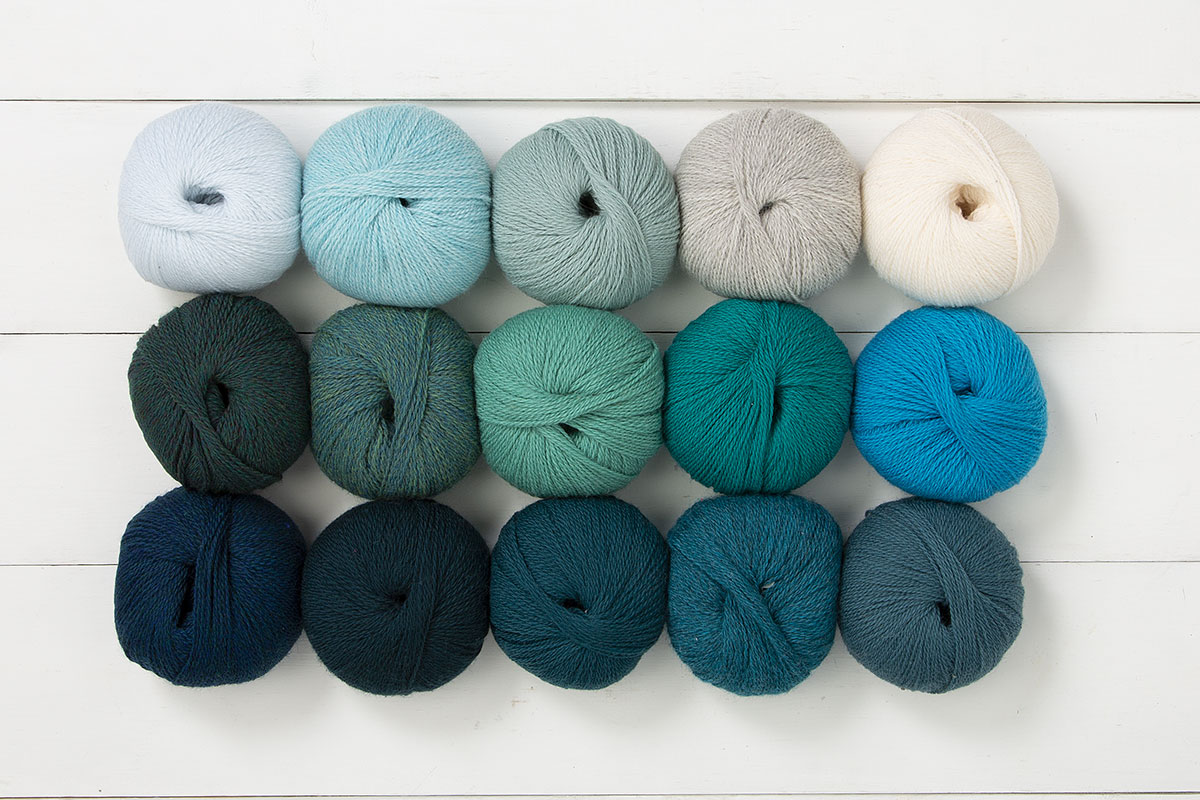 The Aegean Sea Palette Sampler
Cool shades of oceanic blues gently wash over this sampler – discover deep pacific blues to tropical teals and crisp barely-there pale blues inspired by the seas. The Aegean Sea Sampler contains 15 balls of Palette in White, Tidepool Heather, Rainforest Heather, Calypso Heather, Marine Heather, Cyan, Tranquil, Spruce, Midnight Heather, Marina, Clarity, Sagebrush, Finnley Heather, Wonderland Heather and Shoal. Whether you're simply refreshing your colorwork stash or planning a project like the Fun With Fair Isle Lavender Sachets, this sampler has enough yarn to tackle most gradient projects.
Save
Save