Here on the blog, we love the chance to introduce the people behind our brands. We live our mission daily; to help crafters do what they do best: create, by supporting each other in our crafting adventures. Our Yarn Division has a new sock lover, aka our new Marketing Manager, Cathy Hut.
Cathy brings a wealth of knowledge in her professional craft as well as in her textile crafting. With 30+ years' marketing experience gained in a variety of industries including tech, professional association and healthcare sectors, plus a stint as a newspaper editor in Texas, Cathy is already our go-to wordsmith and marketing guru. She earned an MBA in marketing from the University of Colorado, and undergrad degrees in journalism and political science from the University of Kansas. We are happy to have such an accomplished lady leading our team!
Cathy describes herself as "a lifelong knitter of middling skill, taught by her grandmother and reinforced through years in 4-H. She's always up to learn a new skill and really wants to find a coach to teach her crochet. A new grandson, Graham, has been the focus of her projects recently."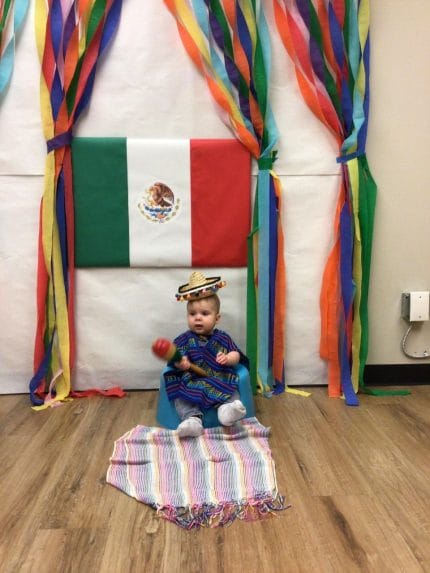 When/how did you first learn to knit?
I learned to knit from my grandmother, who was a lifelong knitter and crafter, when I was about 5-6. I got more formalized knitting instruction in 4-H for several years and entering my projects for judging at the county fair.
What was your first knit project?
Garter stitch slippers with pom poms on top. They were cool in the '70s.
Do you have a favorite type of project to make?
Socks are my favorite. I like to take them along on car rides, even for a 1-2 hour trip. She has a new goal to banish second sock syndrome and finish those pairs.
What is your current favorite Knit Picks yarn or product?
That's a hard question, as I've been introduced to so many KnitPicks yarns I haven't tried before! Gearing up for some Hawthorne tonalTM socks. A baby sweater in KindredTM is in my queue. I have a growing collection of Brava minisTM used for knitting baby toys with lots of colorwork. And many colors of DishieTM will always be in my stash. (I'm that mom who sends my kids seasonal dishcloths.)
What is your biggest yarn/knitting-related pet peeve?
Self-directed guilt for having Second Sock Syndrome.
English or Continental? English
Sweaters or Shawls?
I've only made baby sweaters but aspire to make an adult sweater. I'm also gearing up to make a mother-of-the-groom shawl this winter.
Cables or Lace?
Cables. Love to see them emerge. I can also fix cable mistakes (most of the time). Lace is harder for me to decode and correct.
DPNs or Magic Loop?
I love little sticks — DPNs.
Socks: Toe Up or Top Down?
Top down. I just like the way the gusset looks versus short rows.
Favorite material for needles: Wood or Metal?
Both. Each has its place. Wood needles are easier on my hands the older I get.
Do you have a yarn preference? Wool, Cotton, Acrylic, Alpaca, Cashmere, or Silk?
All of the above! To everything there is a fiber…