Swish is pretty much the perfect yarn: it's soft, it's warm, it's machine washable, and it comes in a variety of weights and lots of colors … what more could you want?! DK, worsted, and bulky weight Swish yarns are all 100% Fine Superwash Merino Wool (plus there's a fingering weight version in Bare if you want to dye your own!).
DK and worsted weights have LOTS of colors, and our newest bulky weight comes in a beautiful array of jewel tones.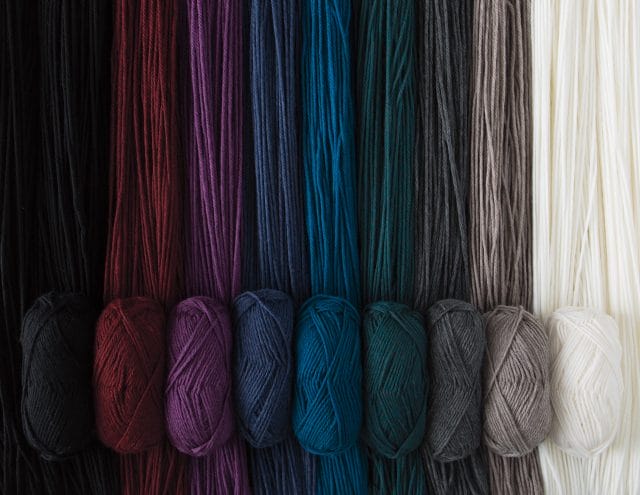 Want to see some soft & cozy items knit up in Swish yarns? I'll start with the DK weight…
That's the Modern Toque by Maria Leigh and Herringbone With A Twist wrist warmers by Joan Beck, both from our Accents collection of quick and easy accessories.
The Stiletto Pullover by Kristen TenDyke is a sweet springy garment.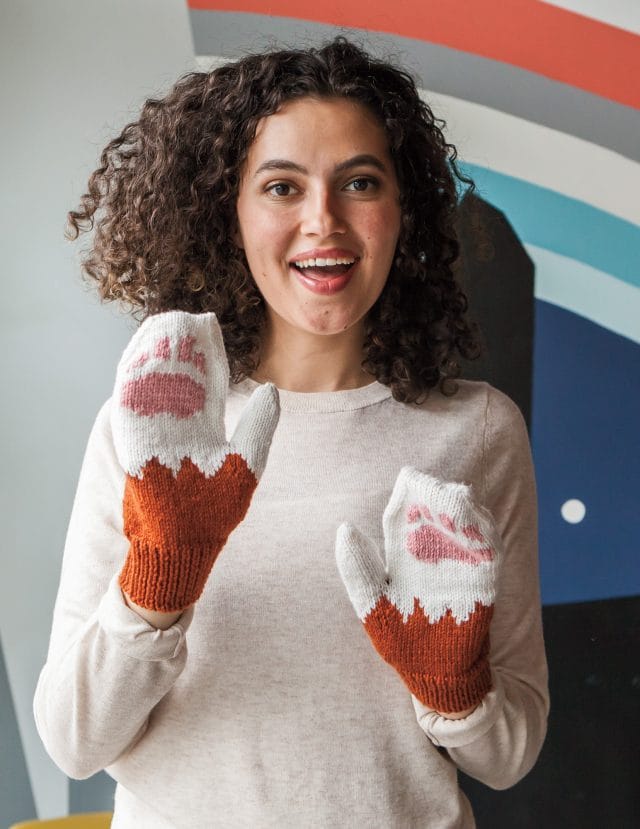 And the Kitty Mitties by Kate Lonsdale are just flipping adorable! Now moving on to patterns in Swish Worsted…
Kai Hat, Cowl, and Long Scarf by Tetiana Otruta is a snuggly group of accessory patterns in our Adventure Awaits collection.
The Herne Cardigan by Jaclyn Zifos is a classic, cozy cardigan with pockets.
And the Brigid Cardigan by Margaret Mills is another option for a squishy cabled cardi—Swish is clearly GREAT for cables!
The Ribbon Wrap by illitilli is a fun way to play with some Swish colors!
And lastly, a couple of Swish Bulky knits! The Seed Stitch Cowl and Hood by Jessica Zoz is a free pattern, and a fun, easy knit! Our merchandise planner Alexis knit up a TON of these over the holidays!
And the cables on the Winter Dreamer Hat by Kalurah Hudson really pop in the Swish.
Of course, you can choose Swish for other patterns that call for DK, worsted, or bulky weight yarn, if you think the soft, warm, superwash qualities of Swish would be a good fit. Happy knitting!