With the falling leaves and chilly autumn winds on their way, it's time to start knitting a new hat! This Fall, how about an Andean Chullo hat?
This perennial favorite is back in two new colorways: Red and Grey.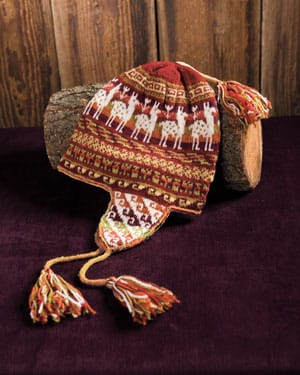 The Red kit has rich autumnal shades of russet and orange, while the Grey kit has a gradient of black to white shot through with bright wintry blues. Both kits put a new twist on the Peruvian-inspired patterns.
This hat is knit from the earflaps up, with several different patterns to mix and match and make this hat your own. The accent patterns are simple repeats, making them easily memorizeable. After finishing the fully-charted crown, the hat is finished with an applied I-cord border and fun tassels.


This kit can make at least two hats, and by moving some colors around, you can make even more. You could personalize this for yourself and a few of your friends – all from one kit! It's not only a fun hat to knit and wear, but an economical kit that will keep your needles busy.