Hello, 2020! We're up to ears in a gorgeous rainbow of new wools, classic Celtic cable patterns, and enticingly squishy Brioche knits. Are you ready for this?
New Colors: Wool of the Andes
Wooly big news—there are so many new colors of Wool of the Andes yarns! Between our worsted and tweed varieties, plus the long awaited return of roving, our workhorse wool family is now even more vibrant and versatile!
Entwined: Celtic Cables Collection
Inspired by medieval books, winding tree roots, and classic Celtic knot designs, Entwined: Celtic Cables Collection features densely cabled garments and accessory patterns to help keep you warm all winter long. Whether you are all about that historic tradition, or you consider yourself a more modern knitter, there's sure to be something that catches your eye.
Yarn Over: Brioche Knits
From the most simple introduction to Brioche Rib stitch to the most beautiful, complex two-color patterns using Brioche techniques, Yarn Over: Brioche Knits is just the thing for any knitter wanting to step into the intricate world of Brioche knitting. This collection features everything from quick knits in bulky yarn to lacy, textured works of art in fingering weight.
Free Patterns
New Kits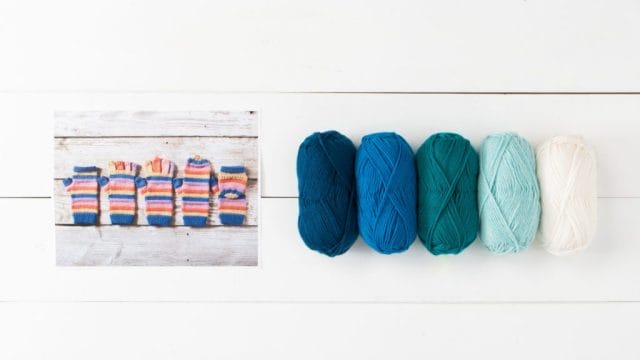 Book Sale
The new year is a great time to embark on a new crafty journey. Even better—all books on our site are 40% off, making it easier than ever to stock up on essential titles to get you started.
New Colors: City Tweed DK
You may have noticed that we introduced five new colors of City Tweed DK last month. A mix of springy pastels and vibrant jewel tones, we love how these latest additions round out the City Tweed line in a playful, modern way. A blend of buttery-soft superfine alpaca, sumptuous Merino, and traditional Donegal neps, this luxurious fiber is THE tweed your sweater yarn stash needs!
Wishing you a happy, crafty, and colorful New Year!