So have you seen our purty new yarn Lindy Chain?
I love this yarn!  Before we got it, I'd never used chainette yarn so I was little dubious, but we all had a lot of fun playing with it.
(isn't the Honey color just so cheerful?)
Lindy is perfect for summer projects, especially since it's a fingering weight yarn that is 70% linen & 30% cotton.  It's just so lightweight & versatile, it makes such a great yarn for all sorts of projects. In fact, I crocheted a scarf out of my 4 favorite colors and I see it as being just perfect to wear when walking on the Oregon Coast. (you can download the free Seaside Promenade Scarf pattern here.)
It's also great for lightweight tops – a couple of designers came up with some beautiful tanks to show off Lindy.
Elizabeth Green Musselman designed the fun Arezzo Tank in Honey.
And Snowden Becker designed her Beryl Top in Plum.
As you can tell from these patterns, Lindy has great stitch definition & shows off texture and lace really well.  Check out Tetiana Otruta's Leaf Garland Shawl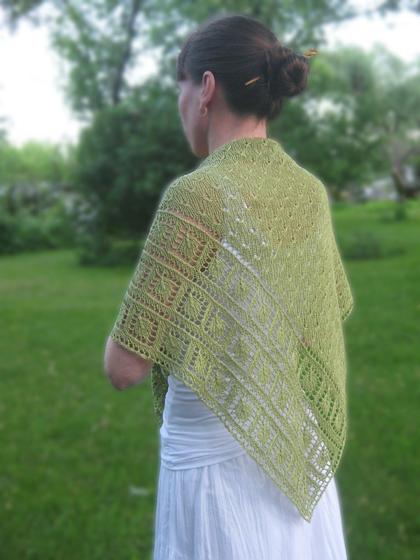 Also, in the case of most linen yarns, it just gets softer & softer with each wash!  I used some Soak on my scarf after I finished and I just love how it feels.
We hope you love Lindy Chain as much as we do!  I'm totally planning all sorts of projects – those above and a couple of older patterns I've had my eye on such as the Harnett Tank which I think will look & feel great to wear this summer, especially since I keep reading how it's supposed to be the hottest summer in the Pacific Northwest in 5 years!
If you have other pattern ideas, let us know in the comments!