Happy Earth Day! Around here, many of us are taking part in various activities around in our area and we hope you will be doing the same. But reducing our impact on the environment happens year round  – and we have a few projects that can help!
First of all – dishcloths! Using dishcloths rather than disposable products creates less waste for our landfills.  We have over 100 free patterns, in both knit and crochet for you to enjoy – including one with a nifty recycle symbol – The Three R's Dishcloth!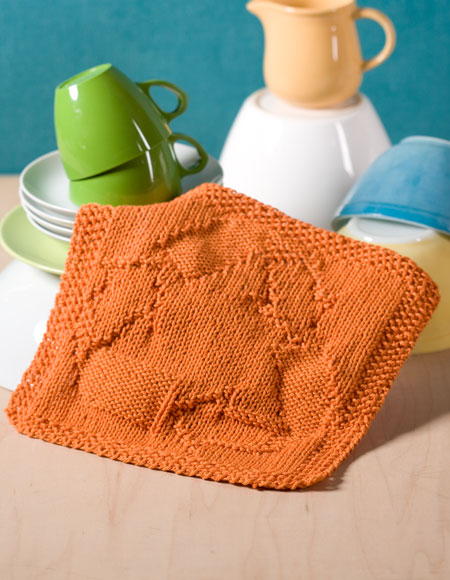 See all of our free dishcloth patterns here!
Another popular projects for those cutting back on waste is a reusable shopping bag. In fact, in many cities (including Portland OR, where I live), plastic bags are completely banned so reusable bags are the way to carry everything from your groceries to your books and everything in between. A fantastic one, if you are a crocheter, is Kalurah Hudson's French Market Tote.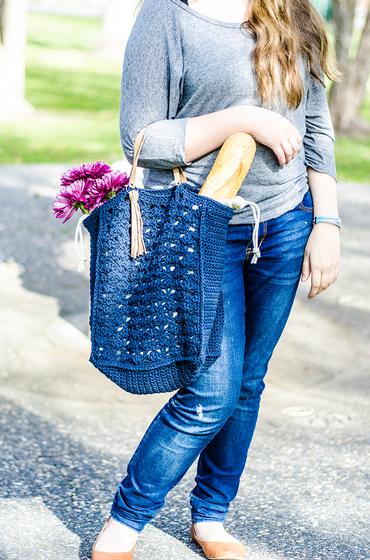 Another nifty trick to reduce waste, especially for daily coffee or tea drinkers, is to use a reusable cup and forgoing the java jackets at the cafe and going with a cup cozy. This fun little pattern is great whether you need it for a paper cup or to keep your hands from burning on your reusable travel mug! Our free Cup Cozy pattern features knit & purl diamonds – and is an easy & quick project when you are on the go!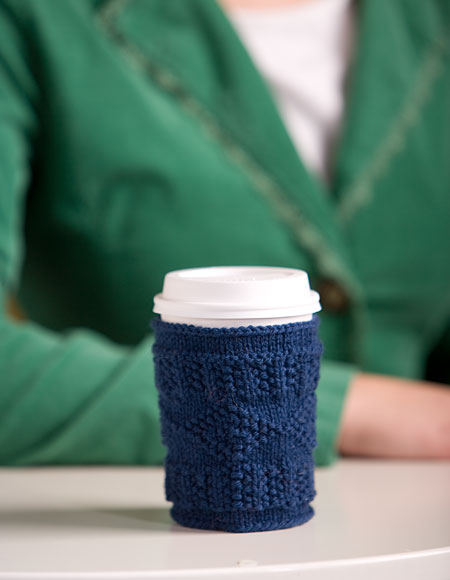 And finally don't forget to check out our Earth Day promotion – get a free mug with a $50 purchase or a free bag with a $75 purchase!