The rumors are true – we now carry 16″ interchangeable needles! Let us formally introduce you to our new Options Short Interchangeable Caspian Needle Set (or Shorties, as we call them around here).
These needles are great for knitting small circumferences in the round – such as hats, cowls, baby sweaters and sleeves. Plus they're wonderful when you need to change needle sizes in the project, For instance, you'll see that in the new pattern Circus Hat by Trelly Hernandez (in our sweet new collection Charmed) you'll need 2 sizes of 16″ circulars – a smaller one for the ribbing (to keep your hat snug on your head) and a larger size for the body.
With the Shorties set, you won't have to dig around in your bag, looking for another 16″ circular – you can just pop on a larger tips and you are ready to go!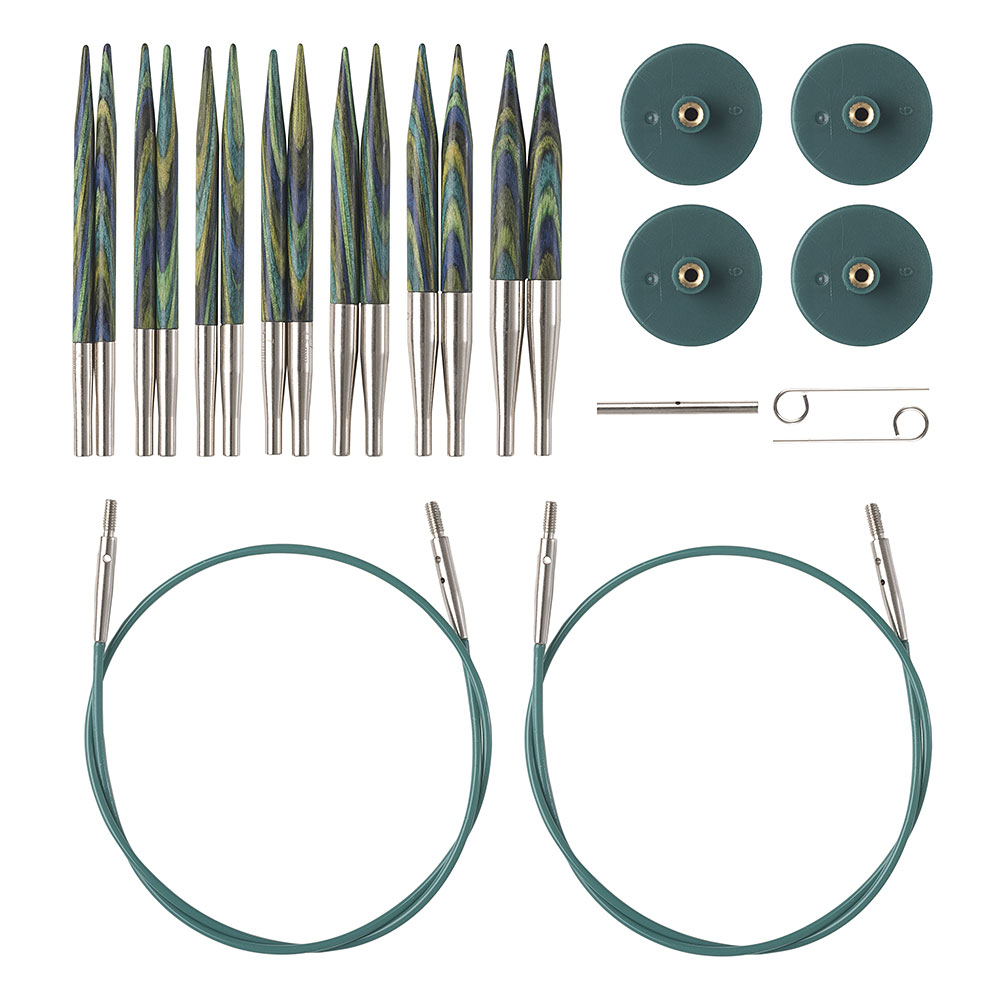 You can get the entire set with needle sizes 4-10 and two cables, plus 4 end caps (to keep your project safe if you ever need to remove the tips) and two ever important cable keys (don't know what that funny thing is? Check out this video & never have your tips come unscrewed while knitting again). Or if you just want to try a few sizes at a time, we have the tips & cables separately.
But keep in mind, while all of our needles & cables are interchangable with each other, don't use the long (regular sized) tips with the short cables – it won't be a 16″ circumference for one thing and you could break or bend your needles! Not to mention it would be really uncomfortable to knit with.
Have you been excited about 16″ interchangeables?
Handy Links!
Caspian Short Interchangeable Needles Set
Caspian Short Tips and Cables
Circus Hat