"We are all in the gutter but some of us are looking at the stars" – Oscar Wilde
If you are looking for perfect baby shower gifts to make, a soft cotton cloth is always welcome. Whether for cleaning delicate skin or using as an all around snuggle piece, these towels are super helpful as well as fun to make! We've shown you several this year; the newest is the very cute Star Baby Cloth.
Pamper your little one with this sweet cloth. The sixth and final pattern in a year-long series, the Star Baby Cloth, uses ultra soft Comfy yarn and a simple texture of knits and purls to create a star with a seed stitch border. Designed by Jenny Williams, this is a perfect gift for new parents, and 1 skein of Comfy Sport is enough to make 2 cloths. Comfy Sport is soft enough for the most sensitive skin – and don't forget, the Heart Baby Cloth, the Butterfly Baby Cloth, the Sailboat Baby Cloth, the Duck Baby Cloth and the Baby Cloth the previous 5 in this series, are great companion gifts.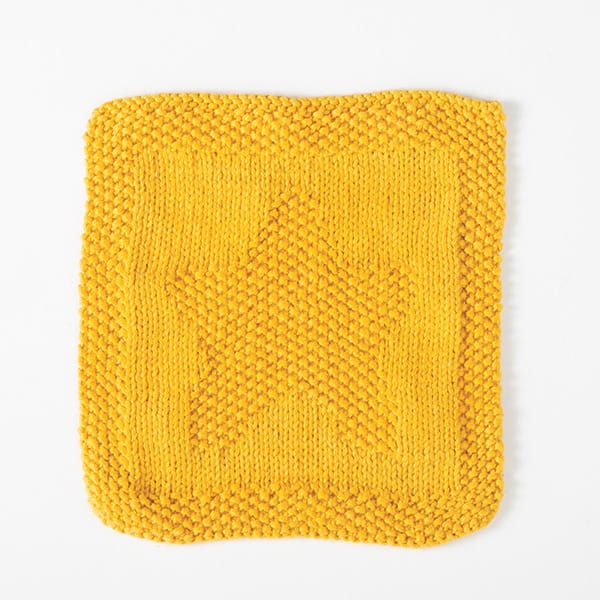 Be sure to download this lovely pattern at the links below!
This is the final pattern in the Scrub-A-Dub Club – I hope you've enjoyed them! Check back to see what we have planned next!